The science is clear—time spent fishing can lower stress, make you smarter, and lift your mood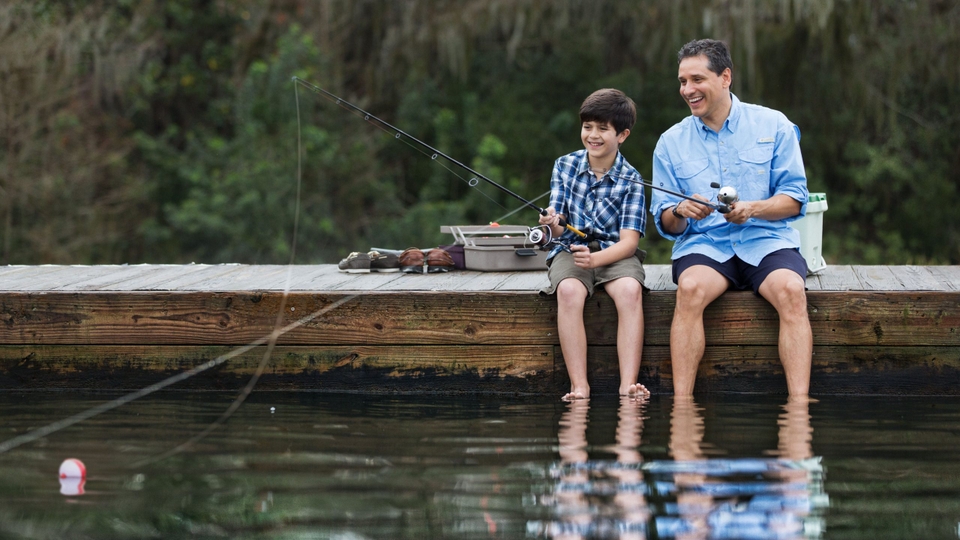 TakeMeFishing
You've heard it before: a bad day fishing is better than a good day at the office. Cliché, we know, but it's also true. Even when you're not successful at it, fishing is fun, offering a simple, easy escape from all the uncertainties in the world right now. But more important than that, a day of fishing is actually good for you. There's a growing amount of scientific research that suggests the act of fishing can provide lifelong mental and physical benefits, from lowering your blood pressure to improving your memory. Here are four ways fishing can make you a happier, healthier individual.
Fishing can lower stress 
Stacks and stacks of research are suggesting that time spent in nature is the best medicine. A series of studies has shown that regular exposure to nature helps lower people's levels of cortisol, the hormone that causes stress. And fishing takes these health benefits up a notch. A 2009 study of combat vets found those who participated in fishing had significant reductions in post-traumatic stress disorder symptoms, and were even able to sleep better. According to research from Harvard, fishing is the type of activity that breaks the pattern of everyday thinking, inviting you to focus completely on a simple task. The repetitive movements and increased sense of focus that fishing requires are essentially a form of meditation in the outdoors. New studies even suggest that simply being close to water can significantly lift people's moods.
And make you smarter 
If you've never cast a line before, now is the time to start. A study published in Psychological Science showed adults who learn a complex skill show improvement in overall memory, while Harvard University's McLean Hospital insists the best way to slow down cognitive decline is by learning new skills and practicing new hobbies. And even if you're not new to fishing, the sport can still have mental benefits because it's the sort of skill you work to master over a lifetime. "We can teach anyone to cast a fly line in 30 minutes," says Alex Quick, head fishing guide at Blackberry Mountain in Tennessee. "But fishing is a lifelong thing that you get better at over the years. You never stop learning how to fish."
About Post Author