Old Letter Brings New Questions on the Menendez Brothers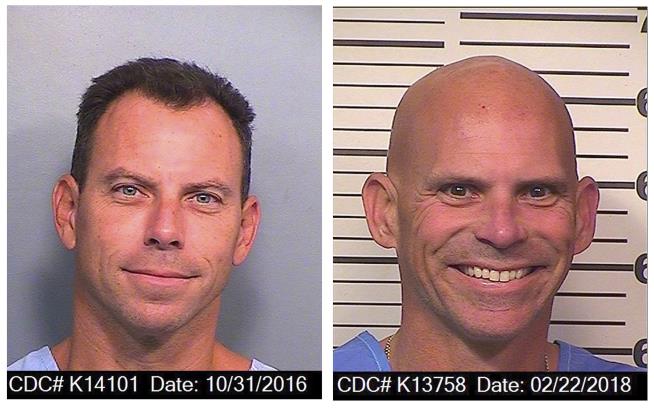 By Arden Dier,
Lawyers for the infamous Menendez brothers believe fresh evidence warrants a new trial some 27 years following the pair's convictions for murdering their parents in 1989. The evidence comes in the form of a "newly discovered" letter and testimony from another alleged victim of sexual abuse at the hands of Jose Menendez. Los Angeles Magazine reports on the letter Erik Menendez sent to a cousin eight months before he and his brother Lyle killed Jose and Kitty Menendez because of what they described as a lifetime of physical and sexual abuse. They were convicted of murder after prosecutors, painting the brothers as greedy brats, said no evidence of sexual abuse existed. Yet the letter serves as that evidence, according to lawyers Mark Geragos and Cliff Gardner.
"I've been trying to avoid dad. It's still happening Andy but it's worse for me now," reads the letter, reportedly discovered by the mother of the recipient. "I never know when it's going to happen and it's driving me crazy. Every night I stay up thinking he might come in." Erik continues, "I'm afraid. You just don't know dad like I do. He's crazy! He's warned me a hundred times about telling anyone, especially Lyle. Am I a serious whimpus? I don't know I'll make it through this." The letter is included in a motion alleging unlawful detention, which also refers to new testimony from former Menudo member "Roy" Rossello Diaz. Diaz claims Jose Menendez drugged and raped him during a visit to the Menendez home in New Jersey when he was 14, per the New York Times.
"Had jurors seen the letter Erik Menendez wrote to Andy Cano, and learned that Jose Menendez anally raped and orally copulated a 13- or 14-year-old boy in 1984, the prosecutor would not have been able to argue that 'the abuse never happened,'" Gardner tells LA Mag. "These were kids who were sexually abused their whole lives" and "the crime was manslaughter, not murder." The evidence may not be entirely new, however. During the 1993-94 trial, Cano testified that Erik told him about his father giving him genital "massages" that he wanted to stop, as the Los Angeles Times reported. A mistrial resulted. Toward the end of the 1995-96 trial which resulted in the brothers' convictions, the judge forbid the abuse argument altogether, per the NY Times.
https://www.newser.com/story/334827/menendez-brothers-push-for-new-trial-based-on-old-letter.html
About Post Author