Mel Gibson Calls for Release of American 'Man of Great Faith' Jailed in China for a Decade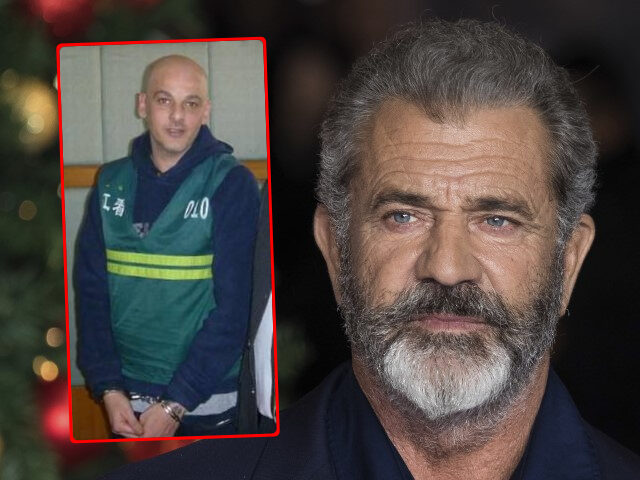 Actor and Oscar-winning director Mel Gibson is raising awareness of American citizen Mark Swidan's plight — as he has been imprisoned in China since 2012 and placed on death row for a drug charge that was clearly never proven by the Communist country's prosecutors.
"Mark Swidan has been wrongfully and unlawfully imprisoned by the Chinese for almost 11 years," the Passion of the Christ director told News Nation last week.
"He faces a death sentence. He's a man of great faith, an American patriot, and he refuses during his captivity to renounce either his faith or his country," Gibson added.
The Patriot star urged Americans to speak out and contact their representatives in Washington to advocate for the federal government to call for Swidan's release.
"Let us pray that indeed he remained faithful to Christ and that he'd be repatriated very soon and delivered from his unjust captivity," he said.
The U.S. State Department has ruled that Swidan has been "wrongfully detained" and says it will "continue to press for his immediate release." The U.S. House of Representatives passed a resolution calling for the Texas man's release this week. The United Nations has also determined that Swidan was arrested and prosecuted in violation of international law.
However, as far as the prisoner's wife is concerned, few people in a position to help her husband are interested in pushing for his release.
"You know, it's like Mark doesn't exist," Katherine Swidan said. "I've contacted so many people, and he's never No. 1."
Despite being placed on China's death row in 2018, his execution has been upheld after his appeal was denied. The State Dept. condemned the results of the appeal. And in the meantime, the Dui Hua Foundation said in a recent report that he has been held in a tiny cell with several other prisoners in a room where the lights are never turned off. There is no heat in the winter or air conditioning in the summer, and prisoners are forced to use a hole in the floor for a toilet.
Swidan was in China in 2012 to arrange for the export of flooring and other construction supplies when he was arrested and charged with drug trafficking. But his case sat unheard for more than five years and he spent that time incarcerated. Ultimately, he was convicted and sentenced to death, the Texas Tribune reported.
But Dui Hua added that the Chinese government never presented any evidence that Swidan was linked to any drugs or drug trafficking scheme. No DNA evidence was presented, no blood tests showing he had illegal drugs in his system were entered into court records, and none of the "witnesses" presented could identify him as a drug trafficker. Chinese prosecutors also filed no emails, video records, or a paper trail showing he had anything to do with illegal drugs or with coordinating the distribution of them, according to Newsweek.
Swidan's health is also failing, according to reports. He has allegedly lost his teeth, has lost at least 100 pounds, and has tried to commit suicide multiple times. Chinese authorities have also denied visits by U.S. consular officers to the Jiangmen prison where Swidan is being held to review his condition.
"I ask for all of you to raise your voices and demand Mark's release and to pray that he's returned to his family," Gibson concluded.
https://www.breitbart.com/entertainment/2023/05/07/mel-gibson-calls-for-release-of-american-man-of-great-faith-mark-swidan-jailed-in-china-for-a-decade/
About Post Author