Hawaii Tourists Follow GPS Straight Into Harbor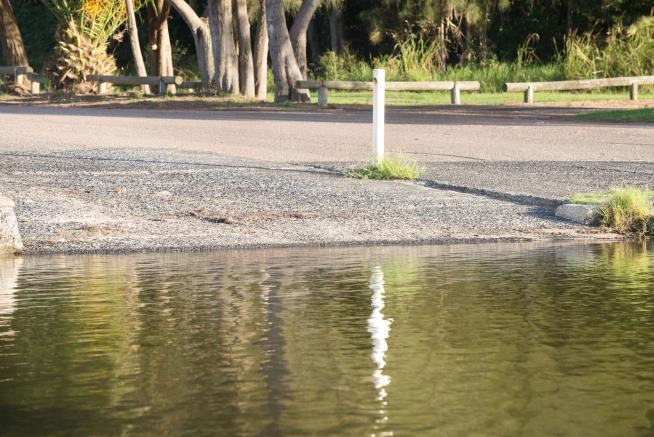 By Evann Gastaldo,
Here's your annual PSA reminding you that you can't always trust your GPS: Two tourists trying to find a manta ray tour on the big island Saturday night followed their GPS straight into the water. They had to be rescued after their Dodge Caravan went down the boat ramp and into Honokohau Small Boat Harbor in Kailua-Kona, Hawaii News Now reports. "I think they just must've taken their eyes off the road for a second, and I think everyone is a bit shocked because we saw this car go straight into the harbor," said one witness. Both women, who are reportedly sisters, were wearing their seatbelts and water was coming into the car via the open windows. The passenger managed to get out one of the windows, and Good Samaritans who jumped into the water helped the driver get out and then carried her up the boat ramp. Both were uninjured.
The witness took video of the incident, and says it seemed like the women didn't understand at first what was happening: "It was so confidently done, they didn't have a look of panic on their face. They were still smiling," she tells the Washington Post. The van ended up fully submerged and had to be pulled out of the water later by a towing crew.
https://www.newser.com/story/334858/tourists-end-up-following-gps-straight-into-hawaii-harbor.html
About Post Author