Sen. Bernie Sanders calls for $17 per hour federal minimum wage, 32-hour work week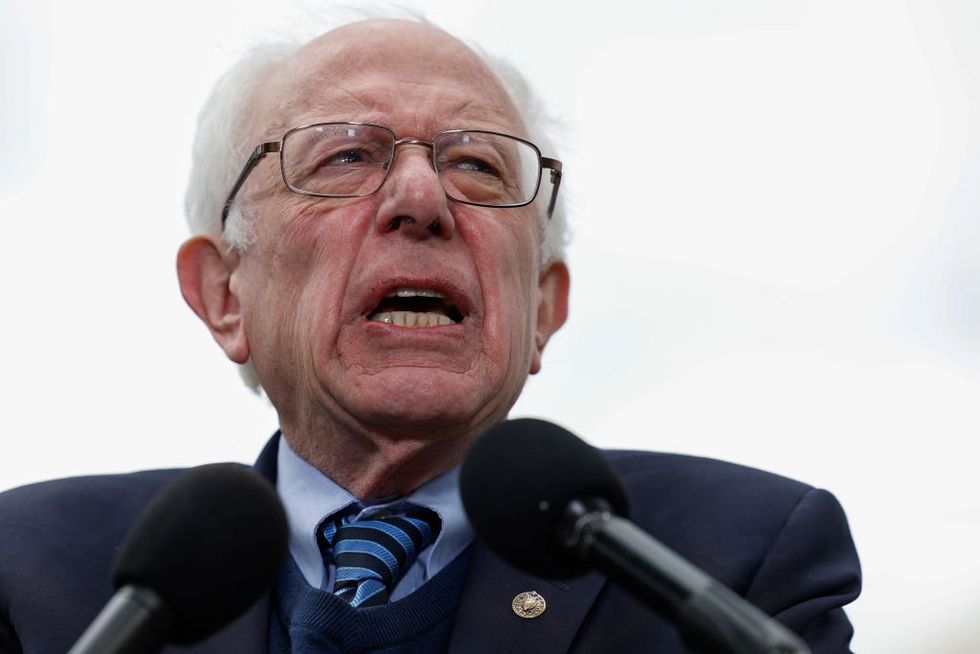 Leftist Sen. Bernie Sanders (I-Vt.) is pushing for a $17 per hour federal minimum wage, and he is also advocating for a 32-hour work week without any accompany decrease in pay for workers.
The current federal minimum wage is just $7.25 per hour, though some states have implemented their own minimum that is higher than the federally-mandated floor..
Sanders rejects the notion that those two policies represent radical ideas.
During remarks on Thursday, the left-wing lawmaker said that on June 14 the Senate HELP Committee will mark up a measure to increase the federal minimum wage to $17 per hour spread across a five-year period. Sanders serves as the chair of the U.S. Senate Committee on Health, Education, Labor and Pensions.
The senator is also calling for a 32-hour work week, pushing the idea in an opinion piece.
"It's time to reduce the work week to 32 hours with no loss in pay. It's time to reduce the stress level in our country and allow Americans to enjoy a better quality of life. It's time to make sure that working people benefit from rapidly increasing technology, not just large corporations that are already doing phenomenally well," Sanders wrote.
"As much as technology and worker productivity has exploded in recent years, there is no debate that new breakthroughs in artificial intelligence and robotics will only accelerate the transformation of our economy. That transformation should benefit all, not just the few. It should create more time for friends and family, more time for rest and relaxation, more time for all of us to develop our human potential," he wrote.
https://www.theblaze.com/news/bernie-sanders-higher-minimum-wage
About Post Author