Dumpster-diving women claim they make $5,000 per month off discarded Louis Vuitton wallets and Michael Kors bags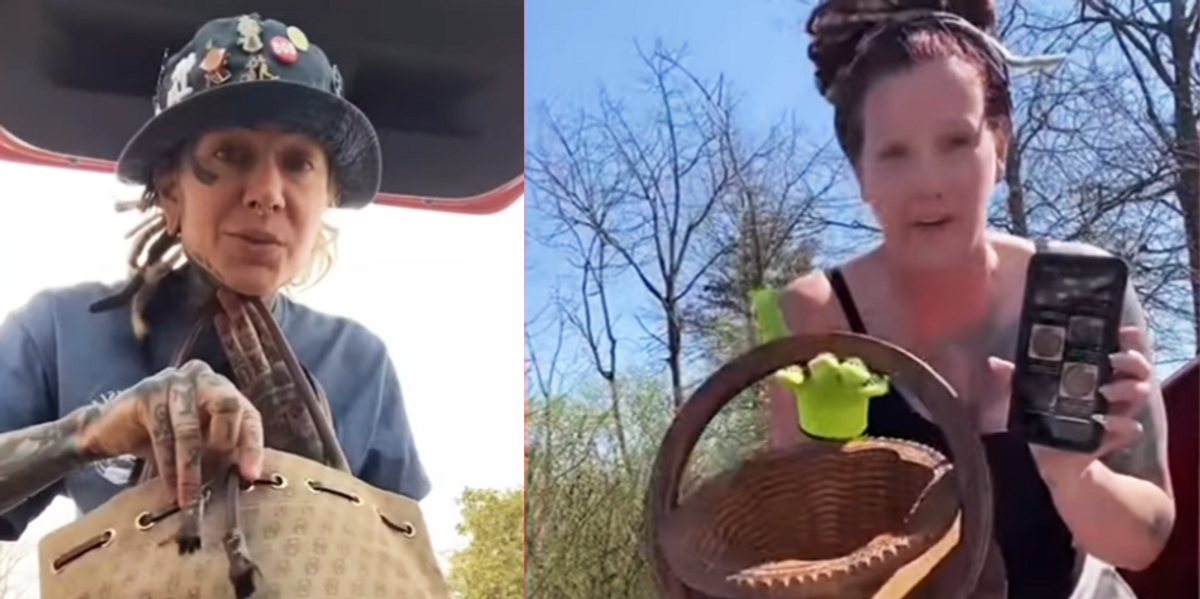 A pair of women from Pennsylvania say they have taken in more than $5,000 per month by finding items in dumpsters and auctioning them off.
Veronica Taylor, 32, and Liz Wilson, 38, have said that they find designer items that are tossed away and use apps such as WhatNot to sell their newly discovered cash cows, according to Fox News.
"It's really like a real-life treasure hunt," Taylor told video outlet SWNS.
The two are pictured on camera going through dumpsters and similar outdoor trash bins and finding items with apparent value. Particularly, the gig involves traveling from city to city to explore trash bins in "rich-people neighborhoods" and around thrift shops.
Designer shoes, a Louis Vuitton wallet, Ugg comforters, and more are shown on video as high-value hauls.
Hailing from Quakertown, Pennsyvlania, Taylor said she began trash-sifting with Wilson in June 2022.
"It's fantastic," she said, adding that it started as "just a hobby," until it turned into a full-time job by February 2023.
"You have no idea what you're going to find," she told SWNS. "And I can hang out with my best friend and make a living from finding things."
Taylor said that the job provides a lot of "freedom" and has allowed her to do it full-time despite the team splitting profits
"I want to say we've been getting $4,000 to $5,000 a month," Taylor said, explaining that the money is "definitely not worth working a real job for."
In February 2023, a British man claimed he found more than $100,000 in a single dumpster dive. Martyn, 47, said it was his mission to expose the waste of retail outlets by diving in their garbage.
Martyn is also a full-time trash entrepreneur, saying that it all started after finding food in a dumpster as a child.
"I feel like this is one of those scenarios where you should not post what you're doing on the internet," said journalist and podcaster Natasha Biase.
"The ethics are very murky. … Is it theft? Is it genius? Or does it really just speak to the current state of the economy where people are willing to dumpster-dive to make a buck?" she added.
About Post Author