Stolen valor: Alleged fake Marine pretended to be overseas to collect checks, but he was actually in prison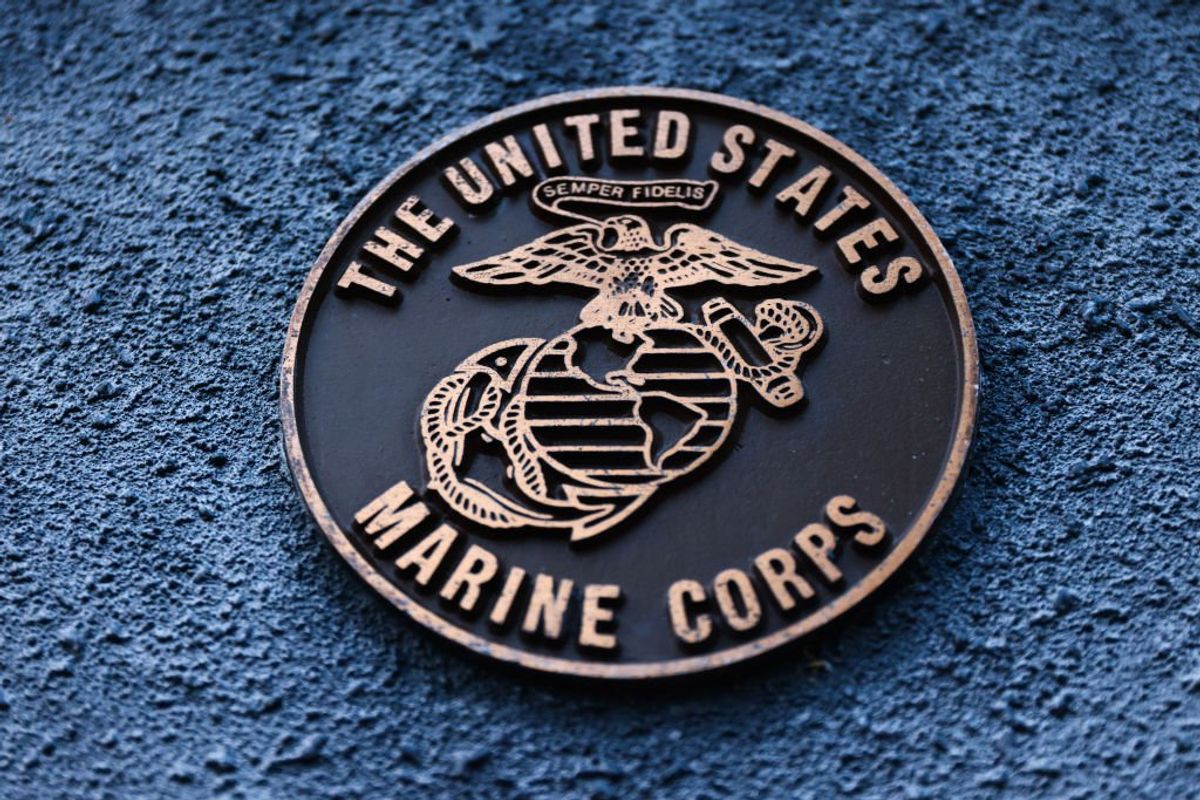 A Wisconsin man was arrested and charged after he is alleged to have stolen valor, as he allegedly pretended to be a Marine and took checks under such pretenses from his girlfriend and her stepmother.
Fox News reports that Jakobie Timblin, also known as Jacob Elliot, was arraigned in March 2023 for providing false statements regarding military service, with the intent to commit a crime and theft by false representation.
A sheriff's office release revealed that Timblin began speaking to a woman in 2015, and it wasn't long before he allegedly concocted a story to get money from her.
The report states that in 2016 a woman pretended to be Timblin's mother and asked the victim to write letters to her son, who was a Marine overseas. However, Timblin was actually still in the Wisconsin state prison system until being released in late 2018. The victim wrote letters for several years before she and Timblin met in 2019 and began dating.
While they were dating, Timblin allegedly claimed that he had been deployed overseas to Iraq once and Afghanistan four times. He also allegedly went to the woman's family cabin dressed in uniform, complete with medals, which included a purple heart.
The sheriff's office revealed that Elliot changed his name to Timblin after he met the woman and bought the uniform and medals online.
Also according to the sheriff's office, someone claimed to be Timblin's captain and once asked the victim for a loan to be put toward a gift for Timblin's alleged fake heroism while deployed. The person claiming to be a captain said the money would be reimbursed by the Department of Defense.
Timblin's girlfriend subsequently wrote a check for $5,000.
The woman's stepmother was also allegedly fooled by Timblin when he asked her for help with estate planning after his mother's death. The stepmother wrote him a check for $6,500 after he allegedly complained that bill collectors had been harassing him, a military man, which upset him.
The victims only reported Timblin after the stepmother learned that he was on probation for armed robbery.
A report from the United States Attorney's Office revealed another case of stolen valor recently, after a man was convicted for pretending to be a U.S. soldier deployed to Afghanistan.
The man and his cohorts solicited victims into thinking they were contributing money toward real estate deals for soldiers who were stationed overseas.
The man admitted to using counterfeit passports to open bank accounts in order to receive funds from victims.
About Post Author