Cat steals hundreds of pounds of items from neighbours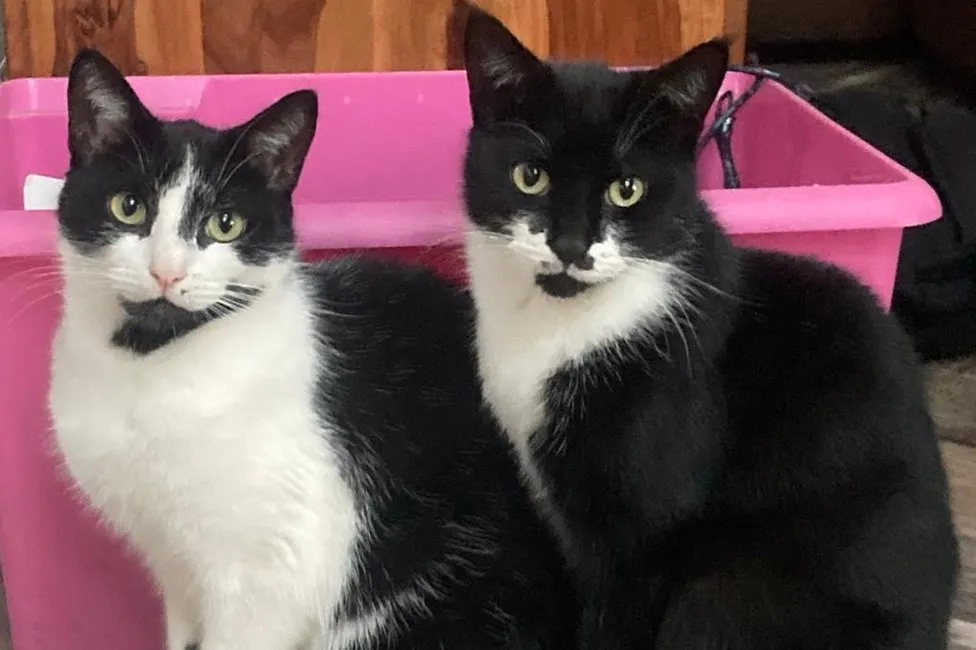 By Caroline Lowbridge
A woman embarrassed by her cat repeatedly stealing clothing and food from her neighbours has taken to Facebook to try to return the items.
Cat burglar Harry has regularly brought home stolen goods including underwear, a pack of sausages and even a designer shoe over the past four years.
In the past week alone, Harry has taken six items from neighbours in Darley Abbey, in Derby.
His owner, Donna Hibbert, believes Harry thinks the items are presents.
"I think cats like to bring their owners treats, that's the psychology behind it," she said.
"It's more often objects rather than birds or mice, which I'm grateful for."
She believes Harry has stolen about £300 worth of items over the years.
"There was a red shoe, and it was quite an expensive brand," she said.
"The sports bras are from M&S so they are not going to be cheap.
"We had a purse the other day but nothing was in it."
Some of the items have been taken from washing lines, but some have been taken from inside people's homes.
"If he sees an opportunity, he takes it," said Ms Hibbert.
Harry's brother, Luna, also brings home items but they are usually bits of rubbish such as crisp packets and cigarette packets.
"I was really concerned about some poor person in the village thinking 'I'm sure I put these out on the line' or 'I had these in the house' and they've vanished," she said.
"On Facebook our neighbour right next to us saw the post and said 'They're mine, I thought I was going mad'.
"This week we've had six different items, which are in carrier bags ready to be returned to their owners."
About Post Author