Florida robbery suspect fleeing police shot 8 times by store clerk: 'Swift end to dirtbag's crime spree'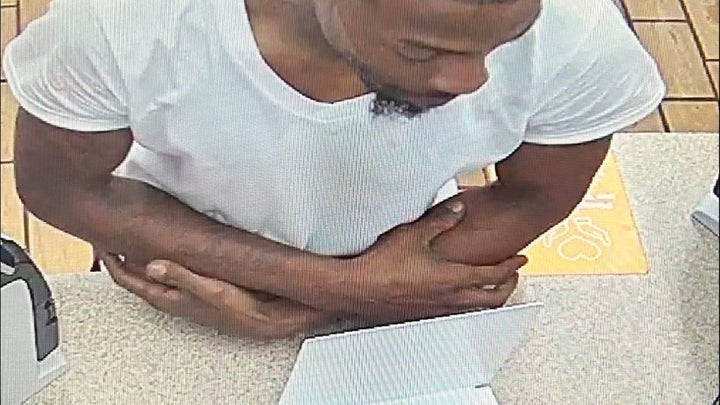 By Andrew Mark Miller
A robbery suspect leading Florida police on a high speed chase was shot 8 times by a convenience store clerk as he was attempting to carjack him.
In a Facebook post, the Flagler County Sheriff's Office says that Qwinntavus Kwame Jordan walked into a Shell gas station in Flagler Beach and "alluded to having a firearm" which allowed him to walk out of the store with $90 in cash.
Police located Jordan's car on I-95 and began pursuing him until reaching the Florida-Georgia line where authorities in Georgia took over the chase and spike stripped Jordan's car at which point he began fleeing on foot.
According to the Facebook post, Jordan then "entered a nearby convenience store, brandished a firearm, and demanded the clerk's car keys."
Jordan got into the vehicle and started to flee but crashed the vehicle through the front of the store and then "exited the vehicle and chased the clerk and a customer through the store and a struggle ensued."
"The clerk, who was now armed, shot the suspect approximately 8 times according to Georgia authorities," police said.
Jordan was arrested and taken to the hospital where he was said to be in critical condition.
Police say the investigation is ongoing and that Jordan was a fugitive wanted for armed robbery in Georgia at the time of his arrest.
"I commend our Real Time Crime Center team for quickly developing suspect information and his vehicle and thank all the agencies that assisted in apprehending this armed and dangerous fugitive," Flagler County Sheriff Rick Staly said in the press release.
"I also commend the Georgia store clerk that put a swift end to this dirtbag's crime spree. If he survives his injuries, he should spend a long time in prison."
https://www.foxnews.com/us/florida-robbery-suspect-fleeing-police-shot-8-times-store-clerk-swift-end-dirtbags-crime-spree?dicbo=v2-RAo2jYc
About Post Author