In a First, Subjects to Be Asked to Pledge Allegiance to King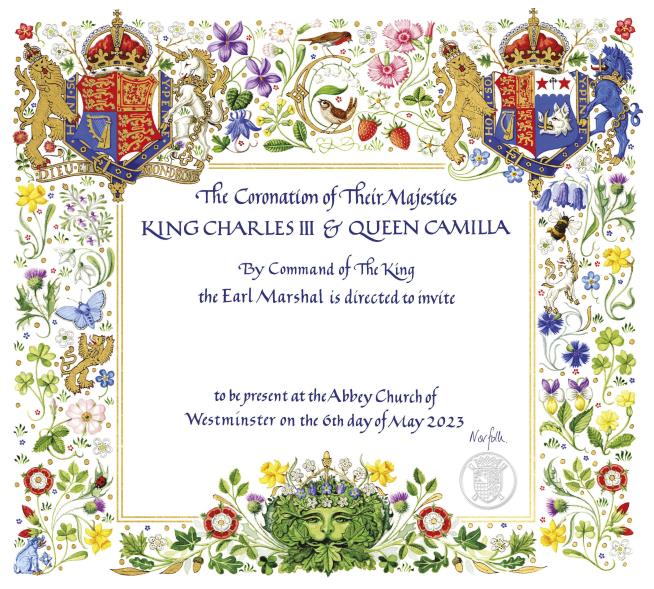 By Bob Cronin,
Organizers had promised new elements in the ancient ceremony that will bring the coronation of Britain's King Charles on Saturday. One of them revealed this weekend is this announcement planned during the service: "All who so desire, in the Abbey, and elsewhere, say together: I swear that I will pay true allegiance to Your Majesty, and to your heirs and successors according to law. So help me God." It's the first coronation in which the public will have an active role, the BBC reports. Past ceremonies included an "homage of peers," which is being replaced by this "homage of the people."
Subjects are asked to participate wherever they are, per the Washington Post, whether they're in Westminster Abbey or watching or listening remotely. Organizers said swearing allegiance to Charles when requested by the Archbishop of Canterbury is voluntary but encouraged. A spokesman for the archbishop said the hope is that viewers at home and elsewhere will say the words aloud—"this sense of a great cry around the nation and around the world of support for the king." There was criticism of the idea, and the spokesman said some people might prefer to say only "God save the King" at the end, and others might spend the moment in reflection, per the Guardian.
"In a democracy it is the head of state who should be swearing allegiance to the people, not the other way around," said a spokesman for the Republic, which works to abolish the monarchy, per the Irish Times. "This kind of nonsense should have died with Elizabeth I, not outlived Elizabeth II." Pledging allegiance to Charles' "heirs and successors" means swearing allegiance to Prince Andrew, as well, opponents pointed out. One Labor politician called the oath a "lovely touch," while other opposition lawmakers called it odd and outdated.
https://www.newser.com/story/334647/public-is-invited-to-swear-allegiance-to-king-charles.html
About Post Author