North Korea tests underwater attack drone that can generate 'radioactive tsunami'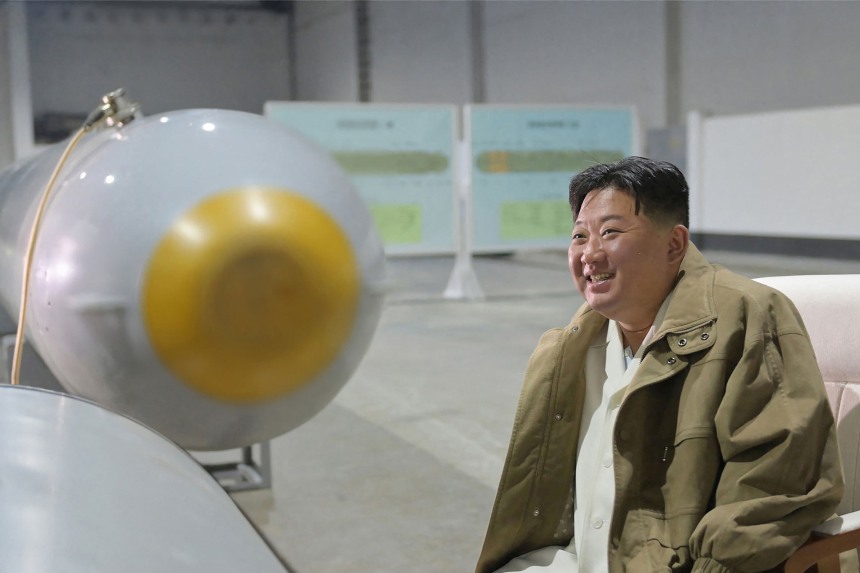 North Korea said Friday it had tested a nuclear-capable underwater attack drone designed to launch a "radioactive tsunami," as its leader Kim Jong Un vowed to make his rivals "plunge into despair."
The test of the purported new weapon was the latest in a series of simulated attacks as Pyongyang escalated its nuclear threats while the United States and South Korea held joint military exercises.
Analysts were skeptical about the extent of any new threat, but said the claims showed North Korea's determination to showcase growing capabilities in order to strengthen its hand in dealing with the West.
The nuclear-capable drone called "Haeil" — meaning tsunami in Korean — can be deployed from the coast or towed by a ship in order to destroy naval strike groups or enemy ports, the state-run KCNA news agency reported.
It was designed to "stealthily infiltrate into operational waters and make a super-scale radioactive tsunami through underwater explosion," KCNA said. The craft traveled at a depth of 80 to 150 meters (262 to 492 feet) for almost 60 hours, and detonated a test warhead at a target standing for an enemy port, it said.
The test was aimed at alerting the U.S. and its allies to a growing "nuclear crisis" in the region and was overseen by Kim, who was "greatly satisfied" with the results, the news agency said.
Kim "expressed his will to make the U.S. imperialists and the South Korean puppet regime plunge into despair" for conducting their joint exercises.
About Post Author