'Gayness Is Built Into Batman'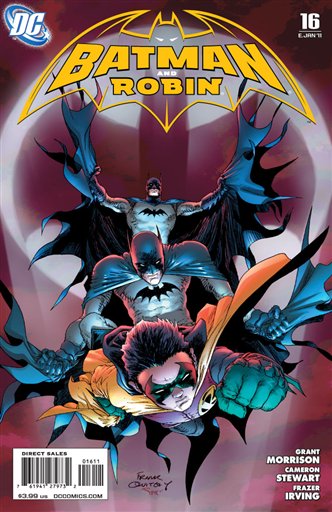 By John Johnson,
Batman and Robin weren't gay, writes Glen Weldon at the start of his deep dive into the subject at Slate. After all, writers who penned the strips decades ago repeatedly said that wasn't their intent. The wrinkle, however, is that not all the writers agree on that. "Gayness is built in Batman," Grant Morrison, author of several Batman comics, told Playboy in 2012. Besides, are you going to believe those original writers or your own lying eyes? Take what Weldon describes as "one of the most infamous panels in Batman's 77-year history," one from 1954 that depicts Bruce Wayne and Dick Grayson waking up in bed together and planning their day. This was around the time psychiatrist Fredric Wertham described the dynamic duo thusly in an anti-comics diatribe: "It is like a wish-dream of two homosexuals living together."
Or not. As Weldon points out, it's all too easy to take panels and Batman lines out of context. (And there are plenty to choose from.) "To willfully and sneeringly misinterpret what was clearly intended as a familial connection as a romantic one—as Wertham did in 1954 and as so many Tumblr feeds do today—seems ungenerous at best and snide at worst, no?" Then again, it's understandable that gay readers, who never saw themselves in that era's media, embraced the imagery. "When queer audiences don't see ourselves in a given work, we look deeper, parsing every exchange for the faintest hint of something we recognize." If you want a definitive answer on all this, it may be impossible. But Weldon, in the adaptation of his new book on Batman and "nerd culture," runs through the history of the question in thorough fashion.
https://www.newser.com/story/332686/gayness-is-built-into-batman.html
About Post Author