Video Shows Police Captain Asking Officer to Turn Off Bodycam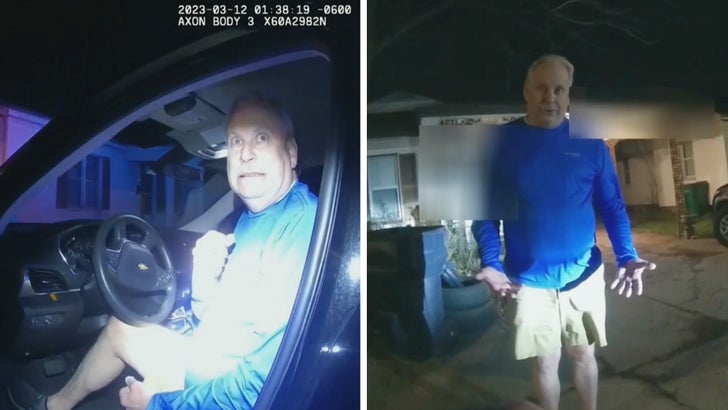 By Evann Gastaldo,
Bodycam footage of an Oklahoma City traffic stop shows a police captain repeatedly asking the sergeant who pulled him over to turn his bodycam off. Sgt. Chris Skinner declined to do so and ultimately arrested Captain James "Matt" French on suspicion of DUI after French lost his balance multiple times during sobriety testing, NBC News reports. He's been placed on paid administrative leave pending the results of an internal investigation, which is separate from the criminal investigation, the Oklahoman reports. French is a 32-year veteran of the department, Fox 25 reports.
Skinner wrote in the police report that he saw French speeding and swerving in an unmarked, city-owned SUV before he turned into a neighborhood without signaling. Skinner pulled French over as he pulled into the driveway of a home, which he told the officer belonged to him. After getting out of the car as Skinner asked him to get back in, French told him he was a captain in the Oklahoma City police department. Amid his multiple requests that Skinner turn his body camera off, French ultimately admitted he'd had a few beers, and when asked whether he thought he should be driving, responded, "No, but I came from four blocks." You can watch the footage in our gallery.
https://www.newser.com/story/332891/video-shows-police-captain-asking-officer-to-turn-off-bodycam.html