Sharks player refuses to wear LGBTQ-themed jersey because of his Christian faith, furious hockey writers lash out: 'Absolutely a homophobe'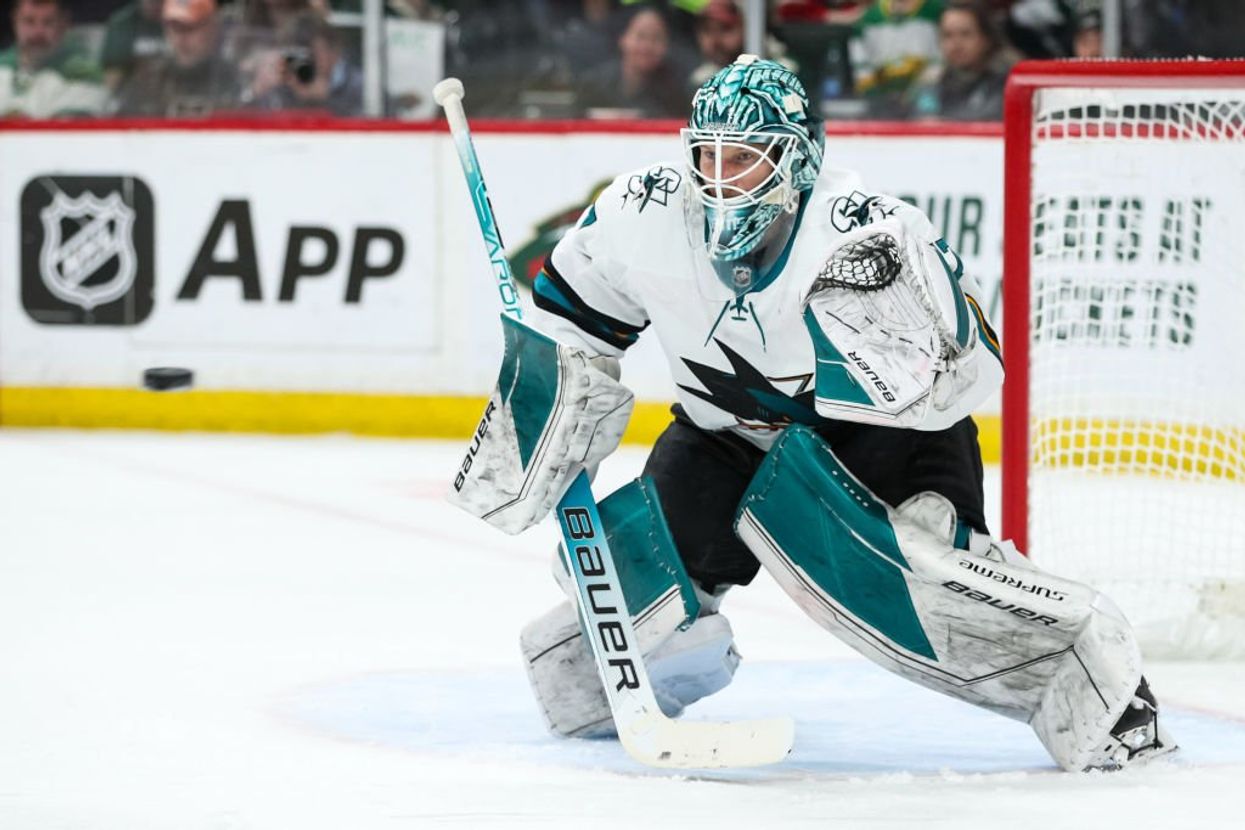 PAUL SACCA
An NHL player is facing backlash after refusing to wear an LGBTQ-themed jersey during Pride Night.
The San Jose Sharks hosted a Pride Night at the SAP Center during Saturday's hockey game against the New York Islanders.
The Sharks announced that instead of "normal game content," the professional hockey team would "offer information and facts about LGBTQIA+ topics."
"Our hope is that this content will serve as a reminder that there are issues more important than goals, highlights, and wins," the Sharks said.
"Hockey is not for everyone until everyone is comfortable playing, working, or being a fan of this incredible game," the NHL team claimed.
To: Sharks Twitter
From: atSanJoseSharks

Tonight's game coverage is going to look a bit different 🏳️‍🌈💙 pic.twitter.com/6BoqASVk2l

— San Jose Sharks (@SanJoseSharks) March 18, 2023
The arena sold "Rainbow Roll" sushi rolls, rainbow popcorn, Pride-themed cocktails, Pride souvenir cups, and Pride t-shirts. The arena also featured "Pride-themed lighting" and "themed music throughout the night."
The Sharks asked its players to wear an LGBTQ-themed jersey during the warm-ups before the game.
"During pregame warm-ups, Sharks players will wear jerseys with crest and patch artwork specific for Sharks Pride Night and designed by local artist Houyee Chow, a queer, biracial, multidisciplinary artist, and educator from San Jose," the Sharks said.
The jersey featured the Sharks mascot painted pink inside of a heart with hockey sticks covered in tape with the colors of the rainbow LGBTQ flag, the progressive flag, and the transgender flag, along with the word "love."
Pride Night Artist Highlight 🎨@LocalColorSJ artist, Houyee Chow, who "loudly and proudly" made our Pride Night logo as a queer artist, wanted to highlight the different sections of the LGBTQIA+ community and show they are seen. pic.twitter.com/mMoQCSvKu9

— San Jose Sharks (@SanJoseSharks) March 18, 2023
Sharks goalie James Reimer refused to wear the pride-themed jersey because of his religious beliefs.
"For all 13 years of my NHL career, I have been a Christian — not just in title, but in how I choose to live my life daily," Reimer said in a statement. "I have a personal faith in Jesus Christ who died on the cross for my sins and, in response, asks me to love everyone and follow him."
"I have no hate in my heart for anyone, and I have always strived to treat everyone that I encounter with respect and kindness," Reimer explained.
"In this specific instance, I am choosing not to endorse something that is counter to my personal convictions which are based on the Bible, the highest authority in my life," the Sharks goalie concluded.
A statement from Goaltender, James Reimer: pic.twitter.com/GwhWxhbmb4

— San Jose Sharks (@SanJoseSharks) March 18, 2023
The Sharks issued their own statement on the situation.
"As we promote these standards, we also acknowledge and accept the rights of individuals to express themselves, including how or whether they choose to express their beliefs, regardless of the cause or topic," the Sharks said. "As an organization, we will not waver in our support of the LGBTQIA+ community and continue to encourage others to engage in active allyship."
Reimer was attacked online for opting not to wear the Pride Night jersey.
A hockey writer claimed that Reimer "looked like a clown" for his faith-based decision.
Another hockey writer vilified Reimer as "absolutely a homophobe." The writer also alleged, "Here's also what I believe, Jesus would unequivocally love and celebrate the LGBTQ+ community. He'd be the first to wear a rainbow."
A sports writer called the Sharks a "trash organization" for "even putting out this hateful statement," and added that Reimer is "hiding behind the Bible to refuse to endorse gay people having rights and existing."
A writer of a newsletter about sexism in sports lashed out at Reimer, "Under the umbrella of disingenuous bulls**t, you can f*** right off with this statement. If you truly believed the queer community is welcome in hockey, you'd wear the shirt. You do not get to have it both ways. Jesus is not impressed."
Reimer joins fellow NHL player Ivan Provorov in declining to wear an LGBTQ-themed jersey during warm-ups. In January, Provorov refused to wear an LGBTQ-themed hockey jersey because it clashed with his Russian Orthodox religion.
Also in January, the New York Rangers nixed wearing rainbow-colored Pride jerseys before their game.
https://www.theblaze.com/news/nhl-james-reimer-lgbtq-pride-sharks-christianity
About Post Author