Paraplegic elderly man rescued from fire that destroyed his home but died the next day in a separate, second house fire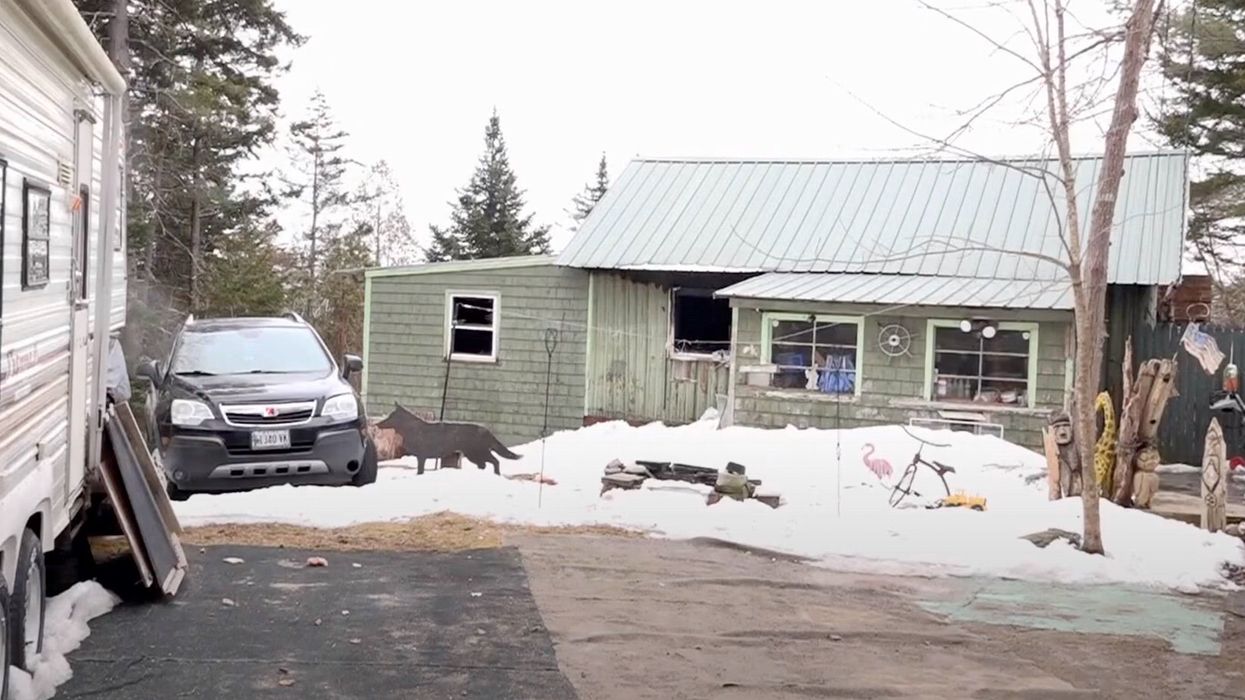 A man in a wheelchair died in a fire a day after being rescued from a fire that destroyed his home in Maine, police said.
68-year-old Terrance Leach was saved from the fire at his home in the town of Prospect on Tuesday by a passerby who jumped into action to get him out of the house and waited for the ambulance to arrive.
The Department of Public Safety said that fire had started accidentally because Leach was smoking while also using a home oxygen tank.
Leach had suffered burn injuries and was treated at a hospital, but he apparently was released because he was present at a second home across the Penobscot Narrows Bridge in Verona Island that also caught fire on Wednesday.
The second fire was reported at about 6:45 p.m.
The man perished in that fire, while two other people, including the homeowner, were able to get out of the home safely
Authorities said foul play was not suspected in the death of Leach, but said that the investigation was ongoing.
An image of the second structure shared by authorities showed that the home had been completely gutted by the fire.
The owner told WABI-TV that he was in the kitchen of the home when he heard a scream and went to the room where Leach was staying. He said the room was engulfed in flames and that he burned himself trying to rescue Leach.
The owner said the home was not insured and had been in the family for generations.
Prospect Fire Chief David Terry spoke to WCSH-TV about the extent of the original fire at the man's home.
"It was a fully involved fire, you can see, coming out of the front window of the house," said Terry. "So significant smoke and water damage, fire damage to the interior of the home, it is uninhabitable."
Leach's family told WCSH that he was a paraplegic.
Here's a local news report of the first fire:
https://www.theblaze.com/news/fire-carlos-garcia