I-96 reopens after massive car pileup in Portland Township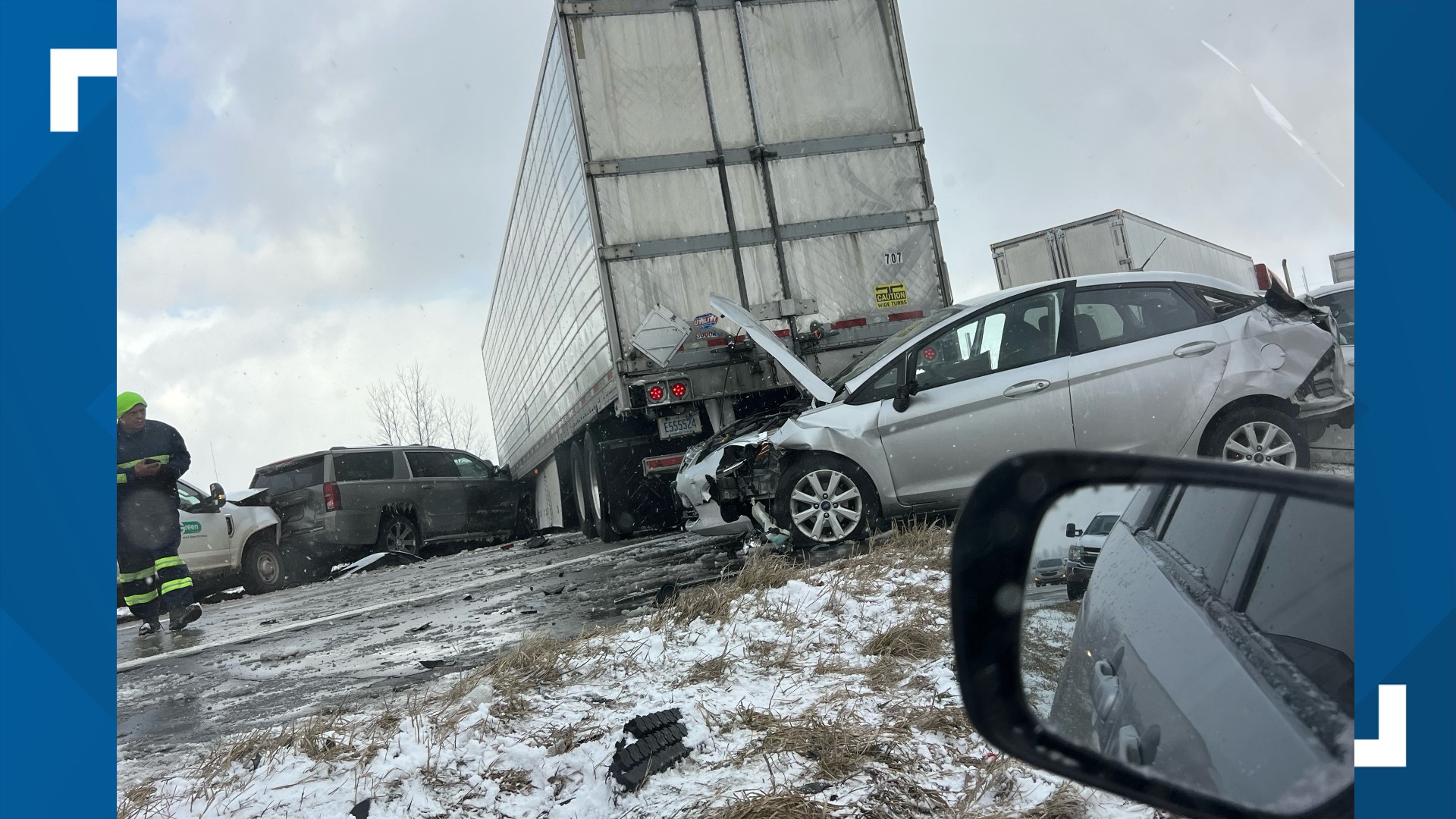 13 ON YOUR SIDE Staff
PORTLAND, Mich. — First responders have cleared the scene of multiple crashes on I-96 in Ionia County Saturday afternoon.
The first crash happened around 5 p.m. on eastbound I-96 at Knox Road between mile marker 73 and mile marker 76 in Portland Township.
Portland Area Fire Authority said the pileup included more than 50 vehicles. The number has increased to around 90 cars as of 8 p.m. according to Lieutenant Pieters from the Ionia County Sheriff's Office.
An additional crash was reported on the westbound side, so authorities shut the highway down in both directions. The eastbound lanes of I-96 have reopened at the 66-mile marker.
Westbound I-96 after South Grange Road, which is exit 84, has reopened.
Michigan State Police said some people were hurt in the crash, but no serious injuries were reported.
Cars that weren't involved in the crash got off the highway to help clear the way for first responders to get to the crash.
First responders set up a warming and family reunification center at the Portland Church of the Nazarene at 9466 Cutler Road, for those involved in the crash.
Buses are helping transport people to the warming center. Authorities said family members can pick up their loved ones there after giving information to crash detectives.

The cause of the crash also wasn't clear, but there were whiteout conditions before the crash.
Harlan Medalen said he was on the highway with his daughter on their way to Ionia.
"Road conditions were actually really good at the start. The sun was shining. The roads were clear, traffic was moving full speed, and within a matter of moments, it just turned white," Medalen said.
About Post Author