U.S. Soldier Found Dead In Burning Car, Boyfriend Charged With Murder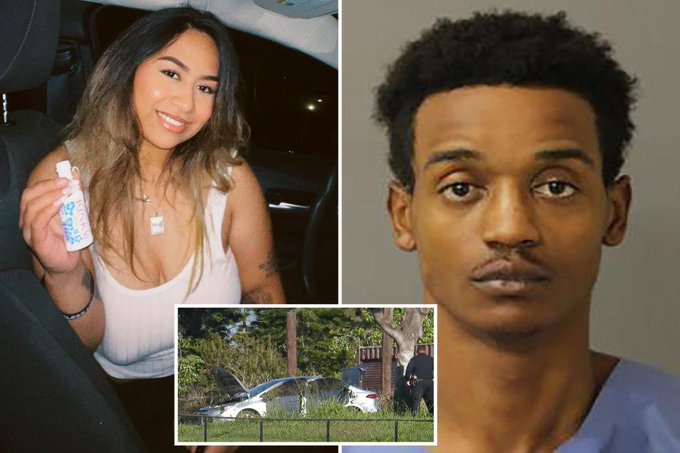 A 21-year-old National Guard specialist was found dead inside a burning car after she was allegedly stabbed in the neck by her boyfriend.
Specialist Laau Jordan Laulusa was found dead inside a burning car that was parked right outside of Mililani High School in Hawaii.
A Hawaii Medical Examiner ruled her death as a homicide and stated she was stabbed in her neck moments before the car she was in was set ablaze
Before the fatal stabbing, an eyewitness saw a man with a blade opening and closing Laulusa's car door.
After the car was  set on fire, the man with the blade fled the scene but was followed by the witness.
The witness was able to discreetly follow the suspect and was able to lead the authorities to Samuel Jones, 25, who was reportedly Laulusa's boyfriend.
Hawaii soldier found dead in burned car, boyfriend charged with murder https://t.co/QJGLoWffcf pic.twitter.com/JpDLhTNFDD

— New York Post (@nypost) March 17, 2023
Samuel Jones has since been charged with arson and first degree murder.
His bail has been set at $1 million dollars.
Per KSLTV 5 News:
The man accused of murder in connection to a body found in a burning car at Mililani High School has now been charged with the crime.

The Honolulu Prosecuting Attorney charged 25-year-old Samuel Jones with the murder of 21-year-old Laau Jordan Laulusa after her body was found on Monday.

Emergency crews responded just before 7 a.m. after witnesses reported a car on fire in the school parking lot next to the baseball field.

Those witnesses also told police they saw a man opening and closing doors on the vehicle moments before the fire started, before taking off on foot. The witnesses followed the man until HPD arrived, and told police the man was carrying a "bladed weapon."

The man accused of murder in connection to a body found in a burning car at Mililani High School in Mililani, Hawaii, has now been charged with the crime.https://t.co/PVEZohIn2z

— KSL 5 TV (@KSL5TV) March 16, 2023

In a statement Brig. Gen. Stephen F. Logan the commanding general for the Hawaii National Guard stated "This is a tragic loss for the entire Hawai'i Army National Guard. We are cooperating with authorities during the ongoing investigation."