New Superman movie will return to the 'American way,' focus on hero's Kansas upbringing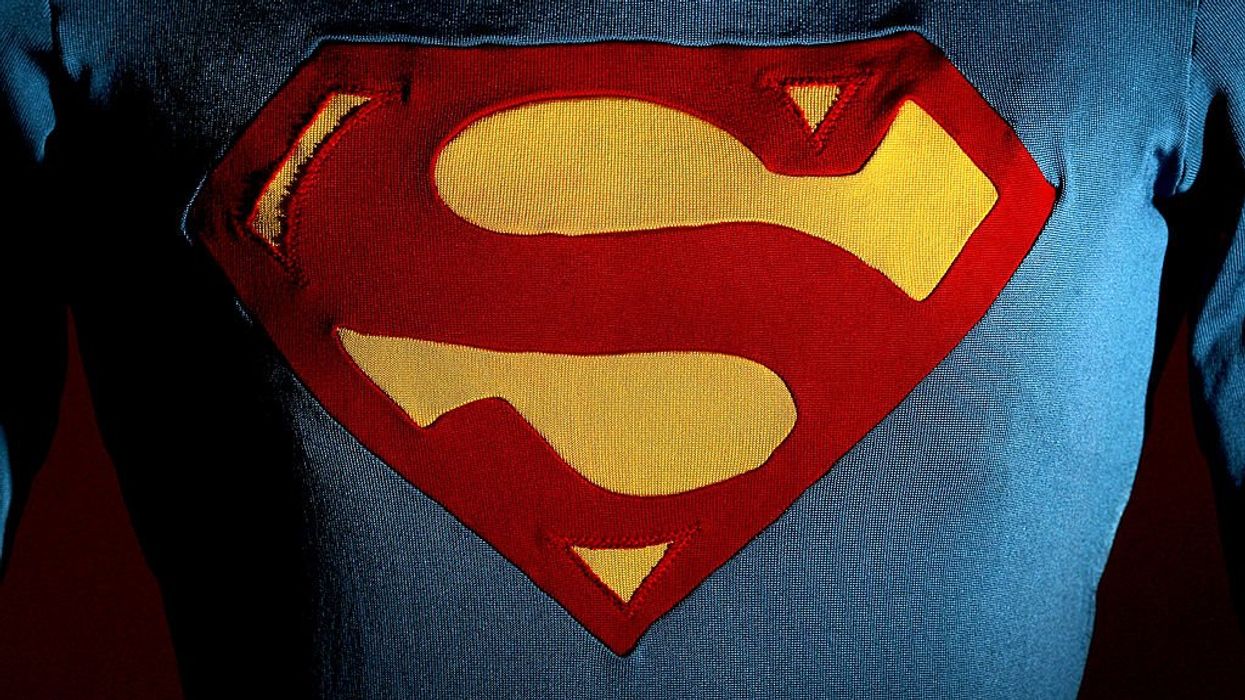 The latest iteration of the Superman movies will see a return to the superhero's original slogan, "Truth, justice, and the American way," according to the Daily Mail.
"Superman: Legacy" will explore the contrasts between Superman's home planet, Krypton, and its aristocracy versus his humble life in the fictional town of Smallville, Kansas.
DC Comics made the announcement in a recent press release, shying away from recent iterations of Superman that saw him become bisexual, among other changes that caused some artists to leave the company.
"Superman: Legacy tells the story of Superman's journey to reconcile his Kryptonian heritage with his human upbringing as Clark Kent of Smallville, Kansas," the press release reads.
"He is the embodiment of truth, justice and the American way, guided by human kindness in a world that sees kindness as old-fashioned," the statement added.
In 2021, the invincible hero had his motto changed from "truth, justice, and the American way" to "truth, justice, and a better tomorrow," which of course sparked outrage from franchise purists.
"To better reflect the storylines that we are telling across DC and to honor Superman's incredible legacy of over 80 years of building a better world, Superman's motto is evolving," DC Chief Creative Officer and Publisher Jim Lee said at the time.
Within a week, a new comic book was announced in which Superman became bisexual and kissed a pink-haired Japanese man who was a journalist.
"After initially striking up a friendship with reporter Jay Nakamura, he and Jon [sic] become romantically involved," the comic book company wrote in a 2021 news release.
Outspoken producer James Gunn has been tapped to write and direct the movie. He said he was hesitant to write it at first, but later decided he had a great idea for the film.
"Yes, I'm directing Superman: Legacy to be released on July 11, 2025. My brother Matt told me when he saw the release date he started to cry. I asked him why. He said, 'Dude, it's Dad's birthday.' I hadn't realized," the director wrote on Twitter, expressing that his father always supported his love of comics.
"It has been a long road to this point. I was offered Superman years ago – I initially said no because I didn't have a way in that felt unique and fun and emotional that gave Superman the dignity he deserved," Gunn continued.
"Then a bit less than a year ago I saw a way in, in many ways centering around Superman's heritage – how both his aristocratic Kryptonian parents and his Kansas farmer parents inform who he is and the choices he makes," he added.
No cast members have yet been named for the 2025 release, but Gunn says that he is "excited" to begin the journey.
Yes, I'm directing Superman: Legacy to be released on July 11, 2025. My brother Matt told me when he saw the release date he started to cry. I asked him why. He said, "Dude, it's Dad's birthday." I hadn't realized. pic.twitter.com/ohQNV8nI4g

— James Gunn (@JamesGunn) March 15, 2023
https://www.theblaze.com/news/superman-2025-american-way