Cop who put down gunman inside Dearborn police station won't be charged for his 'lawful self-defense.' Newly released footage shows why.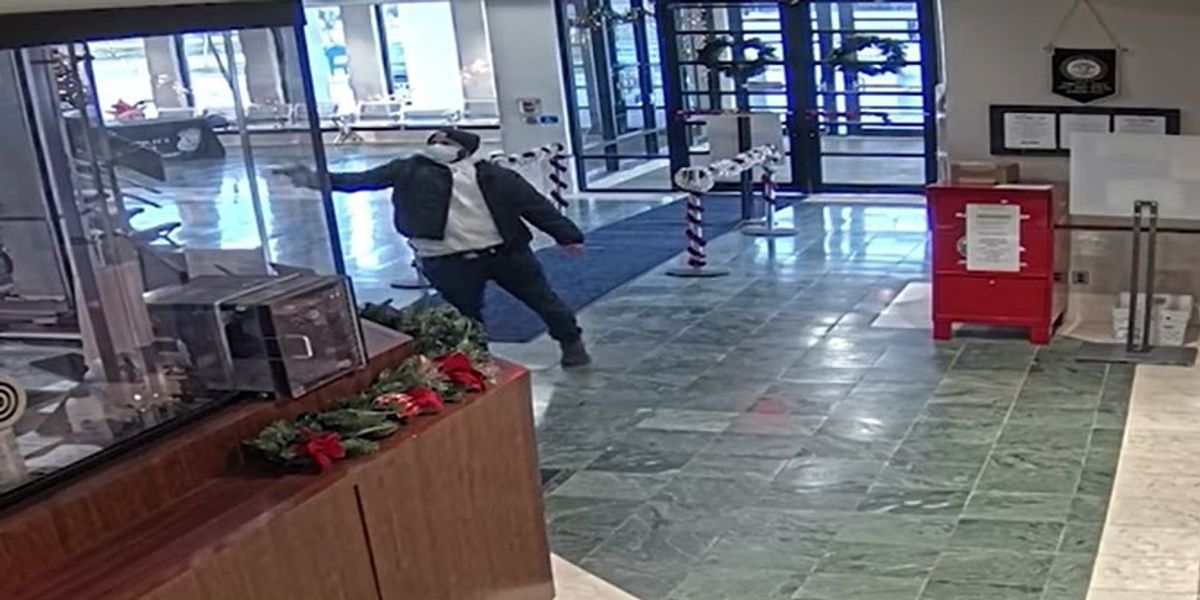 A 33-year-old walked into a Detroit-area police station armed with a handgun in late December and attempted to open fire. Owing to performance issues and the swiftness of a nearby officer, he was unable to follow through with a possible Christmastime massacre.
Amid claims by Ali Naji's family that the dead gunman was a victim of unlawful deadly force, Wayne County Prosecutor Kym Worthy announced Thursday that the officer who put him down will not face criminal charges.
The Dearborn Police Department has provided footage contextualizing the officer's vindication.
What are the details?
TheBlaze previously reported that around 3:30 p.m. on Dec. 18, a masked gunman entered the lobby of the Dearborn Police Department, just a few miles west of Detroit. The lobby had seen a great deal of civilian traffic that day as people were bringing in presents for Toys for Tots.
An officer asked the gunman, "How are you doing?"
Ali Naji, 33, evidently had no time for pleasantries. He took a look around, pulled a concealed handgun from his waist, and attempted to fire on the uniformed officer behind the front desk.
One officer can be heard in the newly released footage of the incident yelling, "Gun, gun, gun, gun!"
According to officials, Naji had stolen the gun just prior to the incident from a barbershop where he previously worked.
Although Naji appears in the security footage to have pulled the trigger, there was no muzzle flash. The gun had jammed. The gun belonging to the quick-thinking officer at the front desk had no such problem.