Grand Prairie students 'disgusted' after classmates repeatedly use N-word on video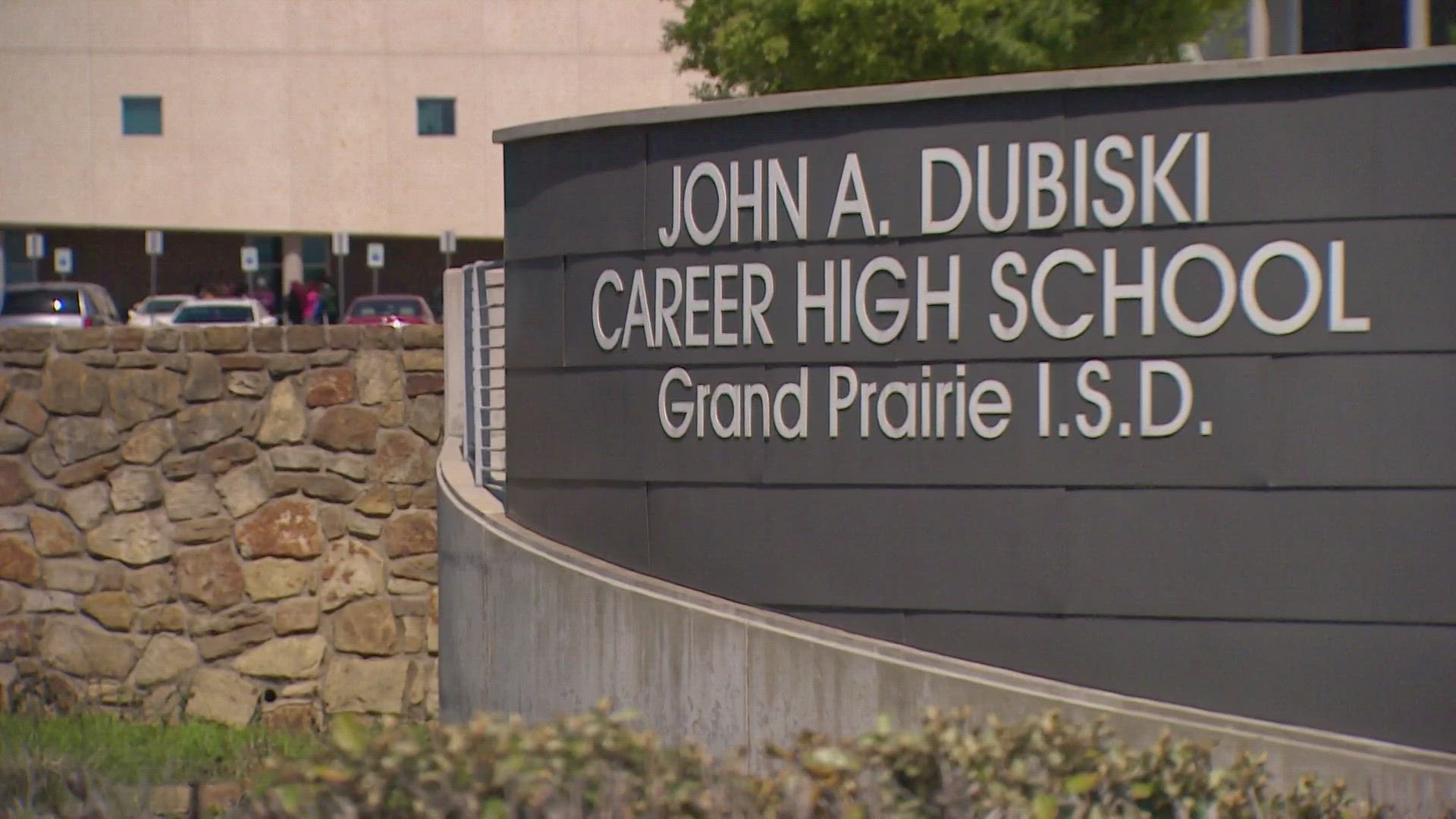 A Texas school is under fire after video surfaced of students chanting racial slurs, including the N-word. Now community members are demanding the expulsion of the students involved and the resignation of the chair of the district board of trustees.
"It really makes my stomach ache and nauseated … that in 2023 we students feel like they can actually put together a racial hatred video," Grand Prairie NAACP President Angela Luckey-Vaughn said in a Facebook Live this week -Video. "What's even more troubling is that the principal, the president of the school board… They need to fight back and take appropriate action."
Speaking to The Daily Beast on the phone, Gloria Carrillo, district president of Grand Prairie Independent School, said the district was alerted Sunday to a video of high school students using Luckey-Vaughn's N-word. With the entire district on spring break, Carrillo said the situation has yet to be thoroughly investigated.
"Obviously we're dealing with minors and we want to make sure everyone has their due process," Carrillo told The Daily Beast. "We will not make any hasty judgments here. We will investigate the matter thoroughly."
She added that the district will complete an investigation once everyone is back from recess.
"We're dealing with young people and we want to make sure the investigation is done correctly," she said.
In video provided to CBS Texas, students can be seen making banners in a classroom at John A. Dibiski Career High School. Students' faces were blurred, and the text on the banners and student comments were censored. But one of the banners reportedly says "Hate N—— 4 life," and the students use the N-word throughout the short clip.
CBS Texas reported that the video was shot last week before the district's spring break and involved at least six students. Carrillo said the students' regular teacher was not in class and they were being supervised by a substitute teacher.
Luckey-Vaughn, who didn't immediately respond to The Daily Beast's request for comment, held a Facebook Live Monday in which she spoke to black students from Dibiski — without keeping their faces off the camera — about how herself the incident affected them.
"I think the things these young adults said were absolutely unacceptable, especially when they came from a school that focuses on us as minorities, who have bright futures and who are focused on our careers," said one student . "How can [we]do you focus as black people when we are told by classmates that they hate n-words?
"I'm disgusted, but I'm also scared because what does this mean for us?" asked another student. "This is a step backwards for all minorities."
Another student said he no longer felt comfortable going to school and felt "not heard by the administration".
"We need to listen to the students," Luckey-Vaughn said, looking at the camera. "It's not fair that this group of students had to put together a racist video using the N-word and cheer it on, and none of them were punished."
She blasted the school district, urging the principal and the school board president to take appropriate action and help the affected students. She also called for the students involved in the video to be expelled and sent to an "alternative school."
"As I saw [the video]I was more than a little desperate," Carrillo said. "We will conduct an investigation. We want to talk to everyone."
Grand Prairie students 'disgusted' after classmates repeatedly use N-word on video