Fan favorite on St. Patrick's Day!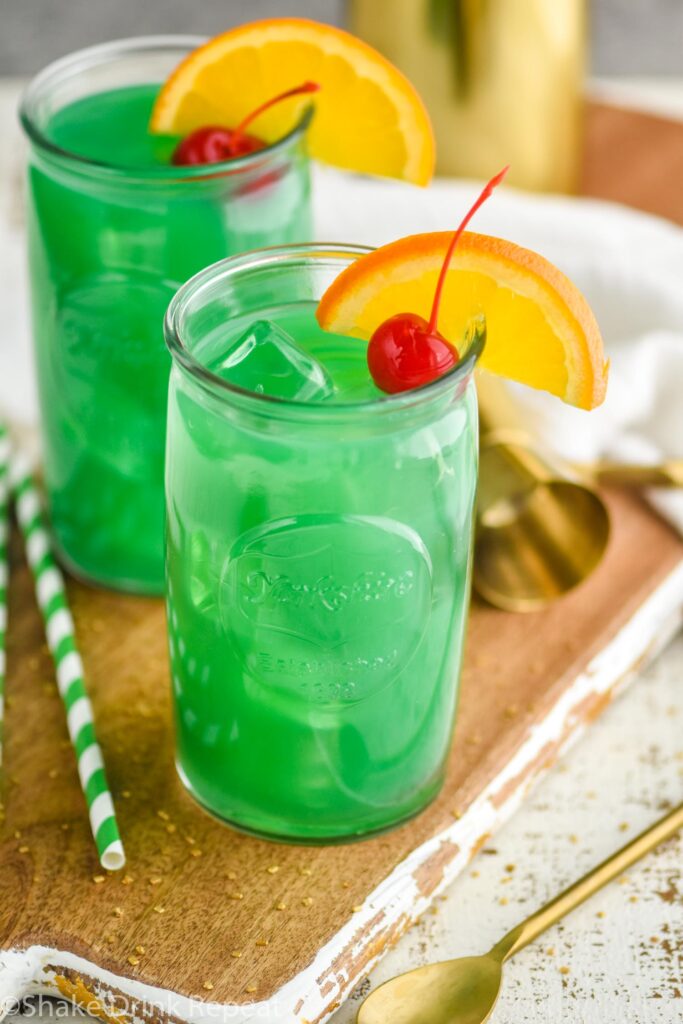 The Drunk Leprechaun – a flavor bursting green alcoholic drink – will be a fan favorite on St. Patrick's Day! Made with vodka, orange juice and blue curaçao, this drink is a winner!
Drunk Leprechaun
Whether you celebrate St. Patrick's Day or not, the Drunk Leprechaun is the perfect green cocktail to drink all year long. It tastes like a tropical dream and it will have everyone begging for more.
If you are looking for St. Patrick's Day Drinks that are outside of the realm of whiskey and beer, this is the cocktail for you.
What is a Drunk Leprecahun
The Drunk Leprechaun is basically a screwdriver that has been made green and festive with the addition of blue curaçao. If you like tropical drinks, you will love this simple festive cocktail.
How to Make a Drunk Leprechaun
Fill a large tumbler with ice.
Add in vodka and blue curaçao.
Top with orange juice.
Stir to combine.