Christian college's fight to ban men from women's dorms goes before Supreme Court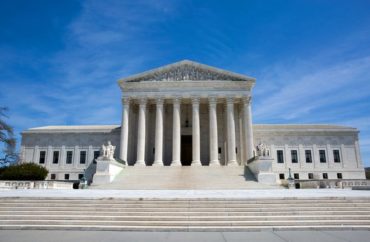 MARY MOBLEY – THE MASTERS UNIVERSITY
'Young women should not be forced to share private spaces with men. That's what this case is about – the ability of a religious school to protect its students'
The College of the Ozarks is asking the Supreme Court to review a Biden directive that forces the school to allow male students into female dorms.
The private, Missouri-based Christian college argues the directive violates the school's religious right to keep biological males out of women's dorms.
Its petition comes after the 8th Circuit Court of Appeals ruled that College of the Ozarks could not sue the Biden administration for forcing the Christian school to violate its stated beliefs.
In response, the conservative law firm Alliance Defending Freedom, which represents the college, has filed a petition asking the Supreme Court to hear the case and reinstate the lawsuit.
"Young women should not be forced to share private spaces with men. That's what this case is about – the ability of a religious school to protect its students," Julie Blake, senior counsel at ADF, told The College Fix in a recent phone interview.
The case dates back to a 2021 directive from the U.S. Department of Housing and Urban Development that prohibited housing discrimination on the basis of sexual orientation and gender identity.
The directive required College of the Ozarks to open up its female dorms to biological males or face possible six-figure fines.
"When government hurts you and acts illegally, you shouldn't have to wait for the government to come after you with six-figure fines," Blake told The Fix.
According to Blake, the Biden administration's actions are "illegal on many levels."
However, ADF's petition focuses largely on what it considers "the most egregious violation" – the lack of notice and contact before passing the directive.
Procedurally, Blake said, the administration is required to provide public notice before passing directives; that way, they can hear the comments of affected parties and more carefully consider the interests of those involved.
Claiming the directive violated its religious beliefs, College of the Ozarks sued the Biden administration, raising several challenges against the directive.
The lawsuit was first heard by the federal district court, which refused the school's request to block the order. College of the Ozarks appealed the decision, and the 8th Circuit Court of Appeals agreed to hear the case.
The 8th Circuit concluded that the school cannot sue the Biden administration because the school does not face an immediate threat of legal action.
ADF's petition also argues that the HUD directive illegally redefines the term "sex," contradicting the "clear wording, meaning, and historical interpretation of the Fair Housing Act."
When asked about the future of the case, Blake said "We're hopeful that when the court looks at what the Biden administration has done and the risks it poses … [it] will rule the lawsuit should be reinstated."
Christian college's fight to ban men from women's dorms goes before Supreme Court