Catholic store goes on offense, sues Florida city over pronoun laws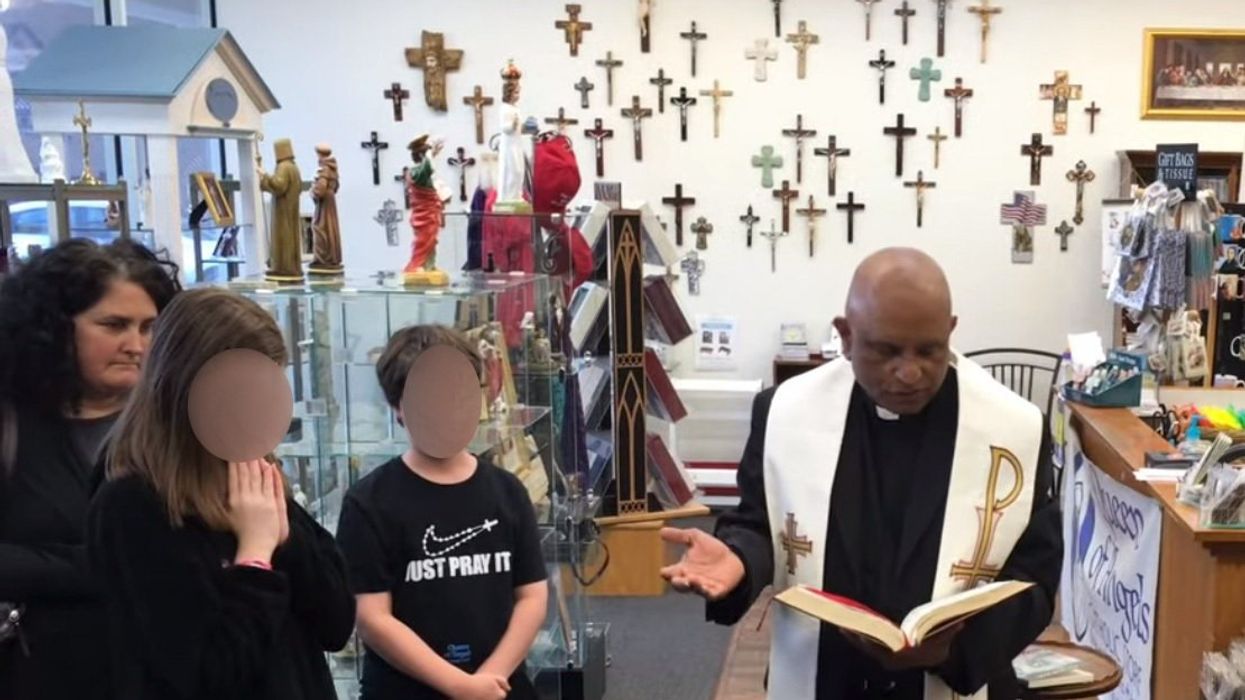 A Catholic bookstore has filed a federal lawsuit against a Florida city to contest a "gender-discrimination" law, even though the establishment has not been cited for violating it.
On February 22, the Queen of Angels Catholic Bookstore, also referred to as The Catholic Store, Inc., filed a civil action in U.S. district court against the City of Jacksonville, Florida. QACB and its owner, Christie DeTrude, have implemented a firm pronoun policy which accords with Catholic teaching. To wit, all store employees are required to use pronouns that correspond with a person's biological sex, even if the person prefers alternate pronouns.
"Should someone interacting with the bookstore request a pronoun or form of address that would violate our policy, employees should respectfully and charitably decline, and instead use a form of address that does not contradict someone's biologically originating sex, such as the person's first or last name," the policy states.
DeTrude and other QACB employees fear that this policy, which follows their religious beliefs, might violate a city ordinance which treats those with an alternate "gender identity" as a protected class. The ordinance forbids businesses from treating people differently because of their professed gender identity, which can be demonstrated "by a person's consistent and uniform assertion."
No QACB employees, including DeTrude, have been cited for following their own pronoun policy, but they claim that the ordinance still restricts their First and 14th Amendment rights. They would like to publish their pronoun policy in the store and discuss Catholic teaching regarding God's plan for gender and creation on their website, blog, and YouTube channel, but believe that the city ordinance prevents them from doing so.
"In effect, the law requires this Catholic bookstore to stop being fully Catholic," the lawsuit said. "And if it refuses, the store faces cease-and-desist orders, expensive investigations, hearings, uncapped fines, attorney-fee awards, and unlimited damages."
Attorney Rachel Csutoros of the Alliance Defending Freedom, which is representing DeTrude and QACB in the lawsuit, explained in an op-ed for the Florida Times-Union that the law prohibits any business communication which might make someone from a protected class feel "unwelcome, objectionable, or unacceptable," predicting that such an ordinance will eventually become "a blank check for the government to censor almost any speech it doesn't like" since people today "get offended by almost anything."
The plaintiffs are asking Chief U.S. District Judge Timothy Corrigan to declare that the ordinance violates the First and 14th Amendments of the U.S. Constitution. They are also seeking some compensation for legal fees as well as the "chill" of QACB's "free-speech, press, expressive-association, assembly, due-process and free-exercise rights."
The following is a video posted to the store's YouTube website in 2019. In it, an unidentified priest is blessing the grand opening of a new QACB location, while others pray along with him.
https://www.theblaze.com/news/catholic-store-goes-on-offense-sues-florida-city-over-pronoun-laws