Calif. parents slam 'divisive' ethnic studies curriculum: 'Teaching them to be hateful towards people'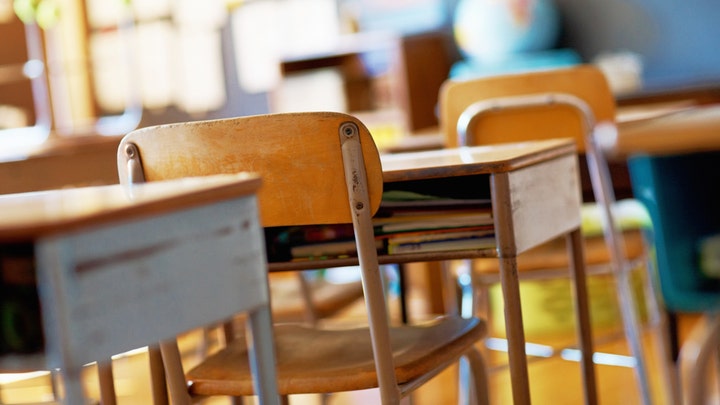 The Carlsbad Unified School District (CUSD) is in the process of implementing its first course centered on ethnic studies, causing a debate among community members.
The high school-level class titled "Film Academy Ethnic Studies" outlines the district's goal to teach students about "the histories, cultures, struggles and contributions" of "historically marginalized peoples" with an emphasis on Hollywood and the film industry.
The CUSD school board approved the course on Wednesday. However, the curriculum has not yet been finalized.
State guidelines for ethnic studies contain language instructing students to "challenge racist, bigoted, discriminatory and imperialist/colonial beliefs" and "critique empire building in history and its relationships to white supremacy, racism, and other forms of power and oppression."
The state guidelines, however, stirred a debate among community members at the last school board meeting.
"In teaching them not to hate, you're actually teaching them to be hateful towards people, and it's very terrifying because we're indoctrinating children into something that the next generations coming forward are going to be totally brainwashed," one mother said.
"They're going to feel like they are either oppressed or they're oppressing somebody else, and it's totally bogus because that's not something we should be teaching children."
Another mother blasted the course as "divisive" and "riddled with critical race principles."
"Instead of teaching a divisive curriculum, why not teach American values like liberty? We are more alike than we are different."
Other speakers supported the course, including a student, an ethnic studies librarian and mother of two children in CUSD.
Students of color account for nearly 80 percent of the K-12 population in California. Given to our increasing diversity, it is valuable that our curriculum reflects information about the vast ethnic and racial groups in California and the nation as a whole," the speaker said.
"I hope this course isn't about to get brutally watered down because we need to give these kids the comprehensive history they deserve," one student said.
"It is wrong to imply that throughout history a set group of white people in the U.S. has faced anything parallel to the continued systemic discrimination imposed on people of color."
Others mentioned the fact that the course was "optional" so it would remove the opportunity for students who want to take the course.