Jamie Lee Curtis Thanks Transgender 'Daughter' Ruby in Oscar Acceptance Speech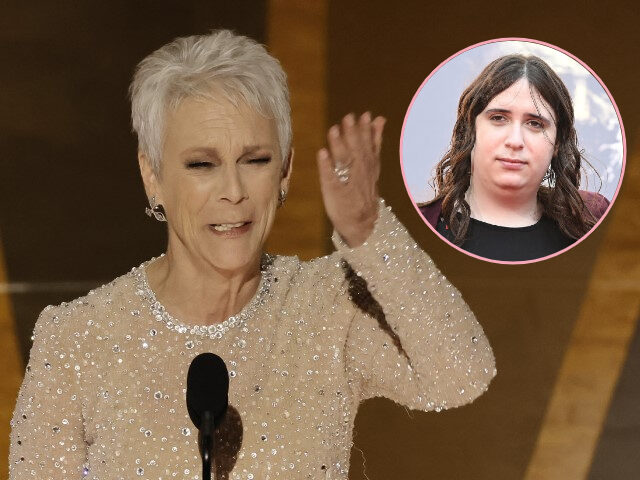 Jamie Lee Curtis thanked her male-t0-female transgender "daughter" Ruby in her Oscar acceptance speech Sunday after winning the supporting actress award for the indie sci-fi comedy Everything Everywhere All at Once.
In her speech, Curtis acknowledged her family, including husband Christopher Guest and "our daughters" Annie and Ruby.
Jamie Lee Curtis first publicly acknowledged trans "daughter" Ruby Guest in a People profile last year and confessed her ignorance of the community's subculture.
"It's speaking a new language," she told the magazine. "It's learning new terminology and words. I am new at it. I am not someone who is pretending to know much about it. And I'm going to blow it, I'm going to make mistakes. I would like to try to avoid making big mistakes."