Texas fan stalked podcaster for months then killed her and her husband before committing suicide, Washington state police say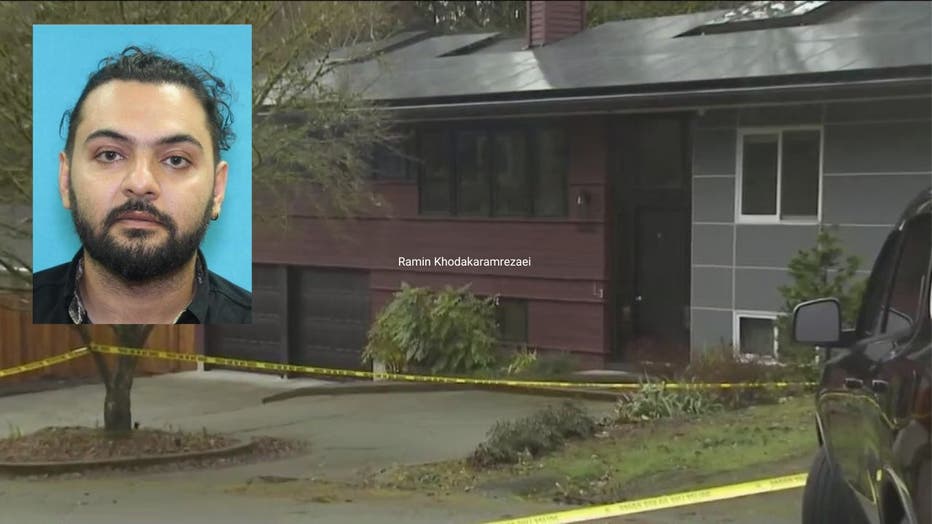 A podcaster and her husband were shot and killed by a fan who had been stalking the woman for months, said police in Washington state.
The harrowing incident unfolded at about 2 a.m. Friday when the man broke into the home in Redmond, a city of about 73,000 people east of Seattle.
Police said they responded to a call from a woman on a neighbor's phone who reported a "stalking situation."
When they arrived at the home, they saw 35-year-old Mohammed Naseri in the doorway before he collapsed. They discovered that he had a gunshot to the chest. They tried to revive him, but he died at the scene.
Inside the home, police found the man's wife, 33-year-old podcaster Zohreh Sadeghi, dead from a gunshot wound in the master bedroom.
Police believe that Ramin Khodakaramrezaei, a 38-year-old trucker from Texas, broke into the home through a window. Sadeghi's mother, who lives with the couple, fought with the man before running to a neighbor's home to call the police. She survived unscathed.
Khodakaramrezaei shot the couple before committing suicide by gunshot, police said.
Sadeghi had filed a petition for a protection order against Khodakaramrezaei on March 3, but police were unable to serve it to the man because he was travelling as a part of his trucking job.
In the petition, she said that the man was harassing her.