Utah community protests against police after shooting death of man who asserted independence from the laws of the land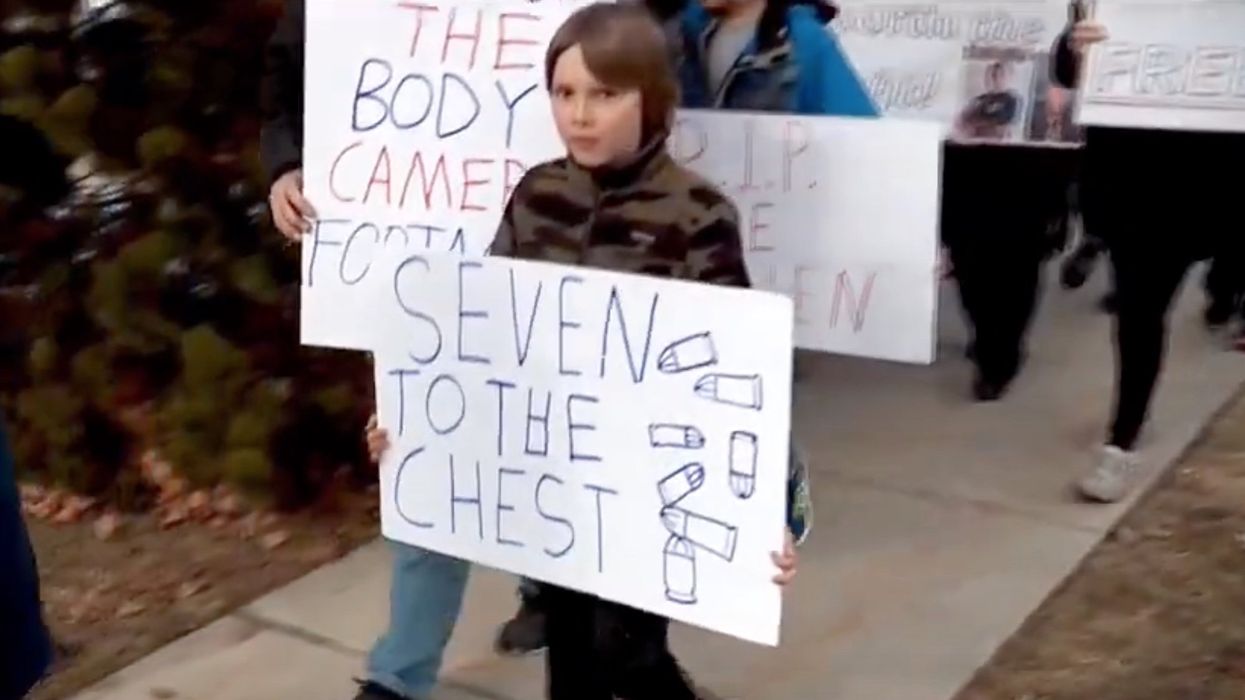 Community members are outraged about the police shooting of a man who claimed to be independent from the laws of the land in the town of Farmington, Utah.
25-year-old Chase Allan was shot and killed by police during a traffic stop on Wednesday.
Police said that Allan had a gun in his car, but friends of his say there's no way that he would have threatened police.
"A routine traffic stop like this should not have resulted in this," said Victoria Dortzbach, a friend of Allan.
Farmington Police Chief H. Eric Johnsen released a statement Friday defending the actions of the police.
Johnsen said that Allan had been pulled over at about 3:30 p.m. over an illegitimate license plate. Police said that Allan "rolled the window of the vehicle down only a few inches and refused to provide identification or cooperate with the officer in any way."
Allan allegedly "asserted his independence from the laws of the land as well as his belief that he was not required to provide information to the officer, nor was he required to cooperate."
Police called for assistance, and a supervisor, two additional officers, and one police trainee arrived to the scene. One officer forced the car door open while another tried to physically remove Allan. One officer yelled out, "Gun, gun, gun!" and a struggle ensued where shots rang out.
Allan was shot during the struggle, and police gave him medical aid. He died later at a hospital. Police indicated that Allan had a gun holster on and that they recovered a gun from his car after the shooting.