Fleeing Florida motorcyclist flips off police before getting hit by truck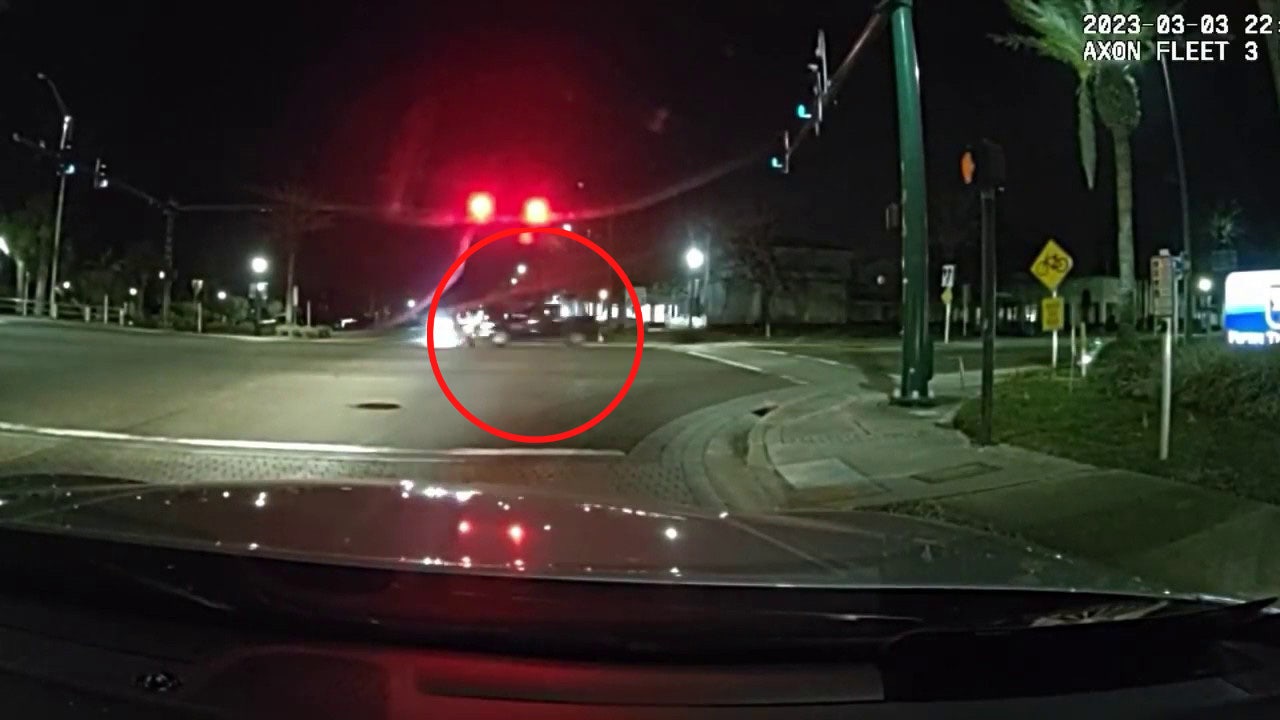 Sarah Rumpf
A Florida motorcyclist is facing multiple charges after he blew through a red light while fleeing from local police and flipping them off seconds before getting T-boned by an oncoming truck.
"Here's a good way to get yourself killed," the Volusia County Sheriff's Office wrote in a Facebook post.
The three-minute video shared by police shows Deputy Bissonnete attempt to pull over a group of motorcyclists who were "popping wheelies" late on Friday, March 3. The group ignored authorities requests to pull over and decided to speed off, leading police on a high-speed chase.
Dashcam footage shows the group of motorcyclists recklessly weaving in between cars at a high speed. When approaching a red light, the group ignored it and continued fleeing from deputies.
One of the motorcyclists, Joshua Richardson, looked back and flipped police the bird before continuing to travel into the intersection – directly into the path of an oncoming truck.
Richardson miraculously survived the crash and briefly attempted to run on foot before he was apprehended by police.
After deputies handcuffed him, Richardson is heard in bodycam footage complaining with police.
"You know how your leg doesn't get hurt?" one of the deputies asked. "You don't run from the cops and crash your bike."
"Do you think this is funny?" Richardson asked.
"No, I don't think it's funny. It's incredibly stupid," another deputy responded.