'How dare you?' Furious mother responds after Biden laughs while mentioning her deceased sons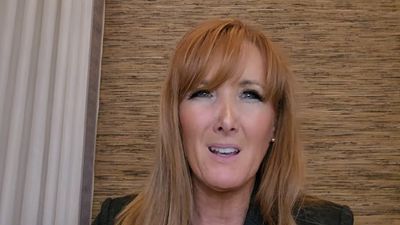 Rebecca Kiessling, a mother who lost two sons to the fentanyl epidemic, fired back at President Joe Biden after he laughed while mentioning her deceased sons.
What is the background?
While speaking to Democrats on Wednesday, Biden appeared to celebrate the fact that Kiessling's sons, Caleb and Kyler, died when Donald Trump was president.
He made the remark after invoking Rep. Marjorie Taylor Greene (R-Ga.), who was accused of blaming Biden for the deaths.
"I've read [Greene] was very specific recently, saying that a mom — a poor mother who lost two kids to fentanyl — that I killed her sons. Well, the interesting thing is that fentanyl they took came during the last administration," Biden said while laughing.
How did Kiessling respond?
Responding in a Facebook video, Kiessling demanded the president apologize.
"Really? This is how you speak about the death of my sons? Because a congresswoman misspoke? You mock the loss of my sons?" she asked.
"How dare you? What is the matter with you? Almost every Democrat on the committee offered condolences; they at least had the decency to do that," she said. "You can't even do that? You have to mock my pain?"
According to Kiessling, Biden has no reason to celebrate because, under his watch, fentanyl deaths have increased dramatically.
"What about the 22% increase in fentanyl deaths since you became president?" Kiessling asked. "That represents tens of thousands of U.S. citizens who died under your watch, an increase in tens of thousands. That represents even double that number of the parents who are suffering.