Actress Sally Field calls out her 'white girl' privilege during awards speech — and leftists slobber over her: 'We love to see it!'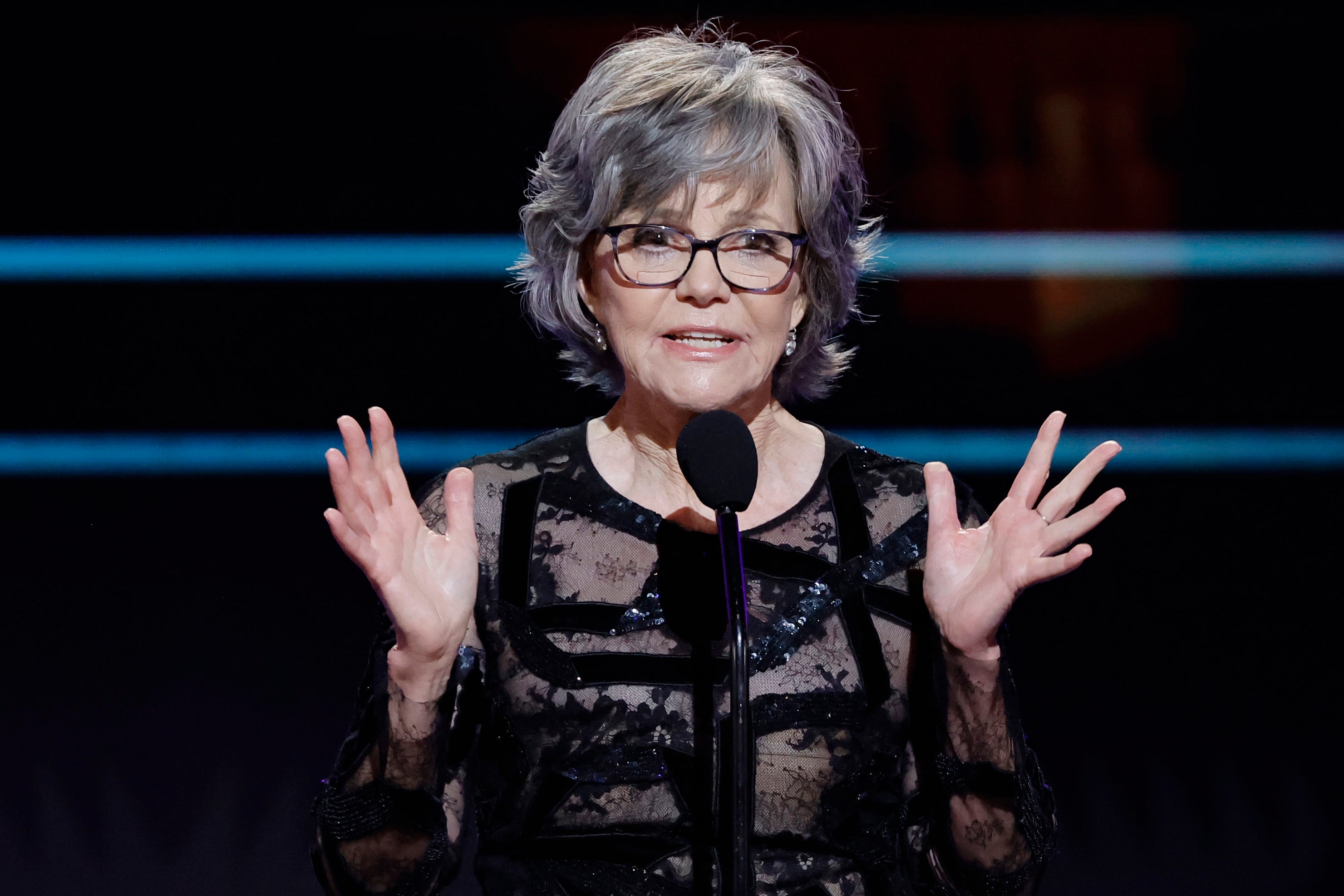 DAVE URBANSKI
Actress Sally Field called out her own "white girl" privilege during her acceptance speech Sunday for a Lifetime Achievement prize at the Screen Actors Guild Awards — and as you might expect, leftists loved it.
"I was a little white girl with a pug-nose born in Pasadena, California," Field told the crowd. "And when I look around this room tonight, I know my fight ― as hard as it was ― was lightweight compared to some of yours. I thank you, and I applaud you."
Sally Field acknowledging her own privilege while accepting her SAG Lifetime Achievement Award…we love to see it! pic.twitter.com/3d1dpje5Us

— Spencer Althouse (@SpencerAlthouse) February 27, 2023
What was the reaction from leftists?
Actor George Takei, a longtime and outspoken left-winger, tweeted that Field has "always been ahead of the curve."
She's always been ahead of the curve. https://t.co/Mt7U0HgwGY

— George Takei (@GeorgeTakei) February 27, 2023
Spencer Althouse, editorial director for Buzzfeed, tweeted that Field was "acknowledging her own privilege" and that "we love to see it!"
The Huffington Post led with the headline, "Sally Field Hailed for Self-Aware 'White Girl' Speech at SAG Awards" and added in the story that Field "poked at her white privilege."
Others were just as effusive:
"What an absolute queen!" one Twitter user exclaimed.
"On such a big night for [people of color], I'm so happy she did this," another commenter said.
"We really, really love her," another user stated.
"It should be everyone's goal in life to be as self-aware as Sally Field," another commenter noted.
But not everyone saw it that way
However, not every observer was thrilled by Field's speech. Megyn Kelly on her show called the actress' words "pathetic, obvious virtue-signaling."
"Maybe [Field] can help by stopping the continuation of dividing us all so much," Kelly added before saying, "Could you just shut up? Just f***in' say thank you, honestly."
Others agreed:
Anything else?
Field's speech was far from her first foray into leftism. A little less than a year ago, she was so upset with anti-abortion laws passed in Texas and Florida that Field warned the governors of those states to stay away from her because "I cannot be responsible for what I would do."
https://www.theblaze.com/news/leftists-slobber-over-actress-sally-field-calling-out-her-white-girl-privilege-during-sag-awards-speech-we-love-to-see-it