Mexican president goes viral for claim he has photo proof of mythical woodland elf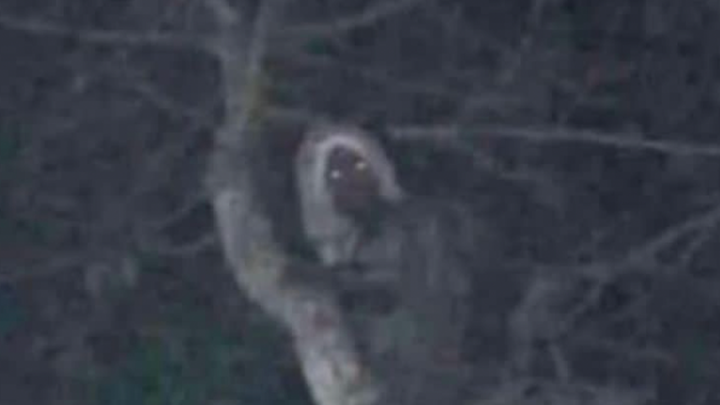 By Emma Colton
The president of Mexico is going viral after he posted a photo to social media he said shows a mythical woodland elf of Mayan folklore.
"Everything is mystical," Mexico President Andrés Manuel López Obrador said in a Twitter post Saturday, accompanied by two photos, including one that the president says shows an "aluxe."
According to traditional Mayan belief, "aluxes" are small, mischievous creatures that inhabit forests and fields and are prone to playing tricks on people, like hiding things. Some people leave small offerings to appease them.
Obrador has racked up nearly 5 million views on the post as of Sunday. One photo in the post shows a pre-Hispanic sculpture in Ek Balam, a Yucatec-Maya archaeological site, while the other photo shows a nighttime shot of what appears to be a creature in a tree with glowing eyes.
It does not appear the president was joking in his Twitter post.
Les comparto dos fotos de nuestra supervisión a las obras del Tren Maya: una, tomada por un ingeniero hace tres días, al parecer de un aluxe; otra, de Diego Prieto de una espléndida escultura prehispánica en Ek Balam. Todo es místico. pic.twitter.com/Tr5OP2EqmU

— Andrés Manuel (@lopezobrador_) February 25, 2023
The photo of the alleged aluxe was taken last week by an engineer at the construction site of a new train railway in the Yucatan peninsula, according to Obrador. The railway is being constructed to transport tourists to and from popular destinations, including Mayan ruins.
The post has set off mockery and astonishment among some Twitter users, including speculation that the creature in the tree is actually just an animal.
It's a raccoon with a bag on its head.

— Akilah Hughes (@AkilahObviously) February 26, 2023
Why does the Mexican tree elf look exactly like Justin Trudeau? https://t.co/qIOtBJTcJU pic.twitter.com/Cytt13nVGZ

— Bre Fuechsel (@brefuechsel) February 26, 2023
Other users posted screenshots appearing to show the photo is old and was previously used in other news stories in 2021.
https://www.foxnews.com/world/mexican-president-viral-claim-photo-proof-mythical-woodland-elf