KELLIE PICKLER'S HUSBAND, SONGWRITER KYLE JACOBS, DIES BY SUICIDE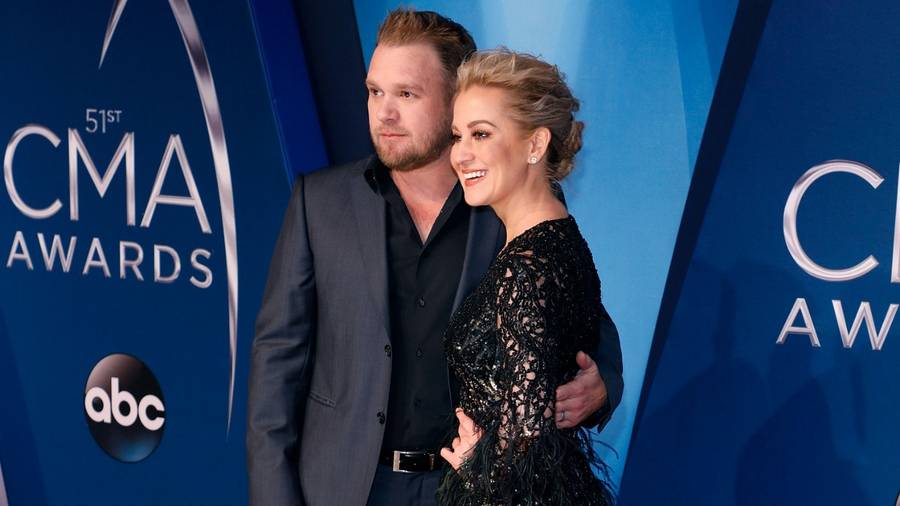 Posted For: 🇺🇸 Kari ⭐️ ✓ᵛᵉʳᶦᶠᶦᵉᵈ
Hit songwriter Kyle Jacobs, who married country singer Kellie Pickler in 2011, died by a self-inflicted gunshot wound at the couple's Nashville home on Friday afternoon.
Metro Nashville Police Department Spokesperson Don Aaron issued a statement around 6:30 p.m. on Friday.
The statement said that Nashville Department of Emergency Communications received a 911 call at 1:21 p.m. Friday from the couple's residence and that officers and Nashville Fire Department personnel responded and found Jacobs, 49, deceased from an apparent self-inflicted gunshot wound in an upstairs bedroom/office.
The statement continued: "Mr. Jacobs' wife, Kellie Pickler, reported that she awoke a short time earlier, did not see her husband and began looking for him. After she and her personal assistant were unable to open the door to the upstairs bedroom/office, the assistant telephoned 911."
Jacobs moved to Nashville from Minneapolis, MN in 2000 and notched his first significant success as a songwriter in 2003 with Kimberly Locke's Top 10 AC single "8th World Wonder." In 2007, Jacobs co-wrote Garth Brooks' "More Than A Memory," which debuted at No. 1 is the fastest-rising single in the history of country music. Jacobs also co-wrote Top 10 singles "Still" by Tim McGraw and "Dust" by Eli Young Band. In addition, Jacobs produced four No. 1 singles for Lee Brice, "Hard To Love," "I Drive Your Truck," "Drinking Class" and "Rumor," Jacobs' most recent chart-topper as a songwriter.
Jacobs proudly posted news about a Brice project on which he worked achieving platinum sales status yesterday.
Pickler was a finalist on "American Idol" in 2006 and went on to have hit songs including "Red High Heels," "Best Days Of Your Life" and was a co-host on the talk show "Pickler & Ben." She currently hosts SiriusXM's "The Highway" radio show.
If you or someone you know is thinking about suicide, contact the 988 Suicide and Crisis Lifeline by dialing 988, text "STRENGTH" to the Crisis Text Line at 741741 or visit 988lifeline.org.