Surveillance footage shows hospital staff standing their ground during intense Turkish earthquake, fighting to protect babies in incubators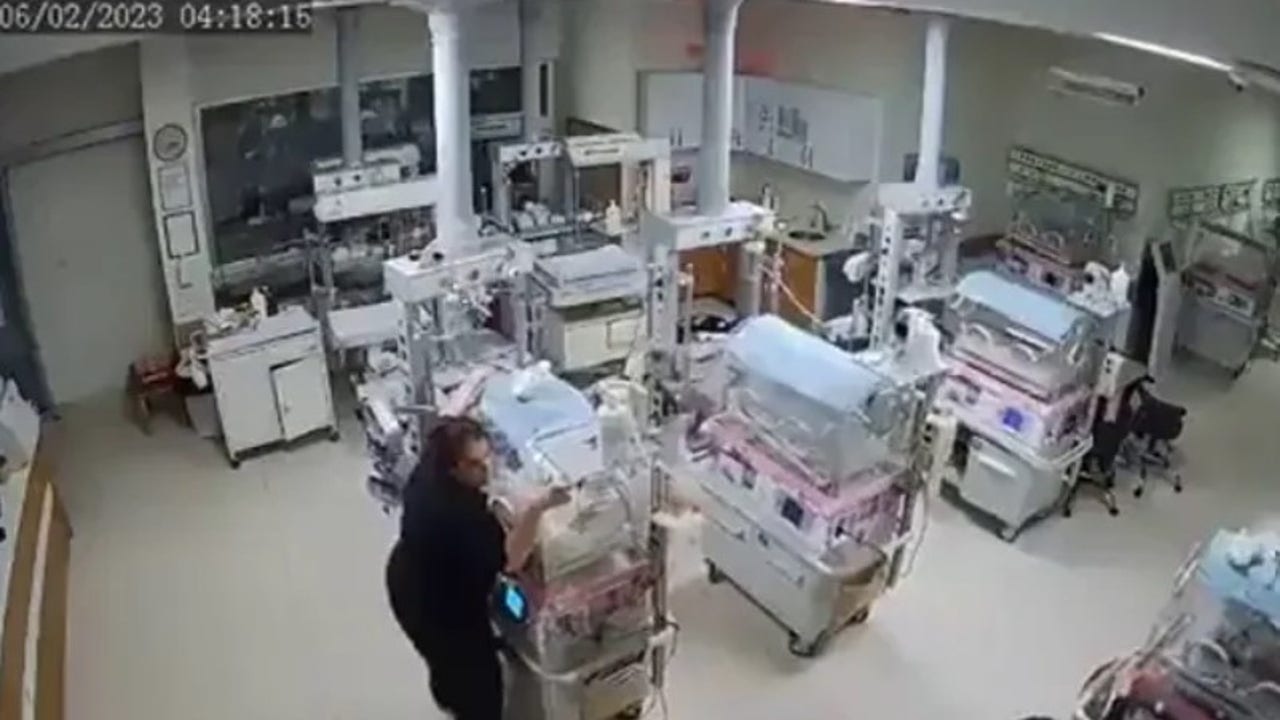 The United Nations emergency relief chief, Martin Griffiths, indicated over the weekend that the death toll from the cataclysmic earthquakes in southeastern Turkey and northern Syria is expected to exceed 56,000 people. Reuters indicated Tuesday that over 40,000 fatalities have already been confirmed.
Thanks to the steely resolve and intestinal fortitude of a handful of hospital staff who stood up when all about them fell, there may be several fewer infants and young children among the dead.
What are the details?
Dr. Fahrettin Koca, the Turkish minister of health, posted two videos to Twitter showing staff at a hospital near the epicenter of one of the major quakes in Gaziantep, Turkey, putting their lives on the line to save vulnerable infants and children.
Koca noted in the first instance that rather than flee during the initial shock on Feb. 6, nurses in the neonatal intensive care unit at Gaziantep İnayet Topçuoğlu Hospital held their ground and worked ardently to prevent the incubators containing babies from tipping over.
O can alıcı sarsıntı sırasında iki hemşire arkadaşımız unutulmaz bir davranış gösterdi. Gaziantep İnayet Topçuoğlu Hastanesi Yeni Doğan Yoğun Bakım Ünitesinde görevli Devlet ve Gazel hemşireler dışarı çıkmak yerine bebeklerin bulunduğu kuvözlerin devrilmesini önlemeye çalıştılar. pic.twitter.com/ikCoqqpU9M

— Dr. Fahrettin Koca (@drfahrettinkoca) February 12, 2023
In another instance, Koca noted that "our friends working at Gaziantep İnayet Topçuoğlu Hospital saved our sick children at the cost of their lives during the earthquake. There are many examples of this in other hospitals as well. Our people, who started running to the earthquake provinces at the very first moment, did the same."
Nurses and hospital staff can be seen in the second video barreling through the hospital as the lights flicker, debris streams from the ceiling, and the hallways go dark. One woman can be seen racing from room to room, trying to take at least one child to safety:
A Turkish interview with Seyma Alakus, the woman in the second video, was released this week, revealing she and the children survived the ordeal.
The Associated Press reported that the 7.8 magnitude earthquake was centered 20 miles north of Gaziantep. According to authorities, at least 20 aftershocks followed, including one that measured 7.8.
Fox Weather indicated that while the the East Anatolian fault system is regarded to be seismically active, it has only been hit by three quakes of magnitude 6 or higher since 1970.