Minnesota mom convicted of murdering her 6-year-old with a shotgun and driving around with his body in her trunk during custody battle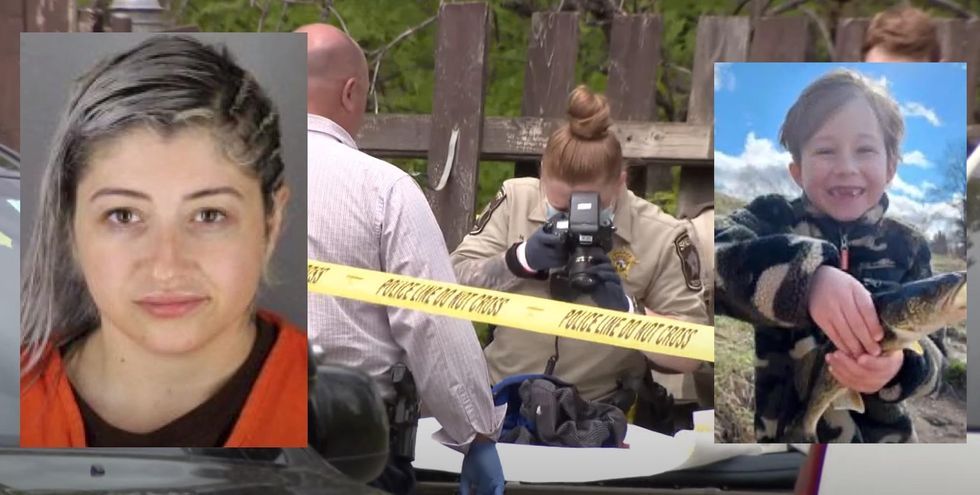 A Minnesota mother was convicted of murdering her 6-year-old son with a shotgun and driving around with his body in her trunk while she fought a custody battle with the boy's father.
29-year-old Julissa Thaler was convicted by a jury on Thursday after only two hours of deliberation of first-degree, premeditated murder and second-degree, intentional murder.
The prosecution argued that Thaler had killed her son, 6-year-old Eli Hart, on May 20, 2022, in order to prevent his father from winning custody away from her.
Thaler's former boyfriend, Robert Pikkarainen, was initially arrested with her, but investigators later surmised that he had nothing to do with the boy's death.
Pikkarainen testified that he and the child were playing with kittens when the son started getting rowdy. He said that Thaler was upset about that and put her shotgun in her car. She then took the boy away and the next thing Pikkarainen remembered was waking up the next morning to the sound of her doing laundry.
He said that he believed the boy was in school.
A probable cause affidavit said Thaler had killed the boy and driven to a gas station to discard of some his remains and part of the evidence.
A citizen saw the vehicle at a gas station not long before the traffic stop. The information provided was that the vehicle had stopped near the dumpsters. Officers searched the dumpster and located a backpack, blood, bone and what appeared to be brain matter," investigators said.
When police pulled her over, they said she appeared "disheveled" and had a substance that appeared to be blood on her face, hands, and clothing. They also saw blood in the rear of the vehicle and what seemed to be a bullet hole in the rear passenger seat rest. The rear window was also shattered.
Police say Thaler tried to explain away the blood by saying that she had removed a tampon and also that she had deer meat in the car.
Law enforcement officials have been criticized for allowing Thaler to go home during their investigation at that time. After she left, police found the body of the boy in the trunk of her car. He had been shot several times. They also found a shotgun in the trunk.
Part of the case against Thaler included internet searches she had made that included, "Child life insurance policy," and "How to fake being home to the cops."
Tory Hart, the father of Eli Hart, is suing Dakota County Social Services over the incident.
"This is tragic and heartbreaking event that could have been avoided if Eli had never been returned to a dangerous home," said a statement from the family according to KARE-TV.
When her former boyfriend was asked during the trial if he had ever believed Thaler was capable of hurting her son, he said, "I didn't think so, no. She was a very sweet person."
Thaler will receive an automatic life sentence for the premeditated murder charge.
Here's more about the shocking story:
https://www.theblaze.com/news/thaler-murders-boy-trunk-shotgun