Georgia soldier dies after suffering medical emergency during flight to California training center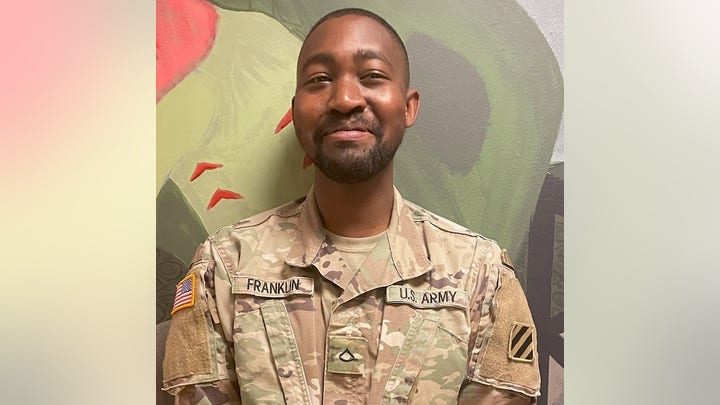 By Paul Best
A 26-year-old private in the U.S. Army died after suffering a medical emergency while on a flight to the National Training Center in California this week.
Pfc. Kaleb Franklin was an information technology specialist assigned to the 9th Brigade Engineer Battalion, 2nd Armored Brigade Combat Team, 3rd Infantry Division
"Our hearts mourn his unexpected passing, a fellow Spartan with so much potential. We offer our deepest condolences to the Family," Col. Ethan Diven said in a statement. "Our first priority is supporting them as well as the Soldiers in his unit and honoring his legacy in our brigade."
Franklin's medical emergency began mid-flight on Tuesday afternoon and the air crew diverted to Amarillo, Texas.
Emergency medical personnel transferred him to a local hospital, where he was pronounced dead. His cause of death has not been determined.
Franklin was stationed at Fort Stewart, a U.S. Army post in southeast Georgia. His unit was on the way to California's Mojave Desert for upcoming exercises at the National Training Center.
https://www.foxnews.com/us/georgia-soldier-dies-suffering-medical-emergency-flight-california-training-center