Third-biggest egg farm in US catches fire, 21 fire departments respond to huge blaze that likely killed thousands of chickens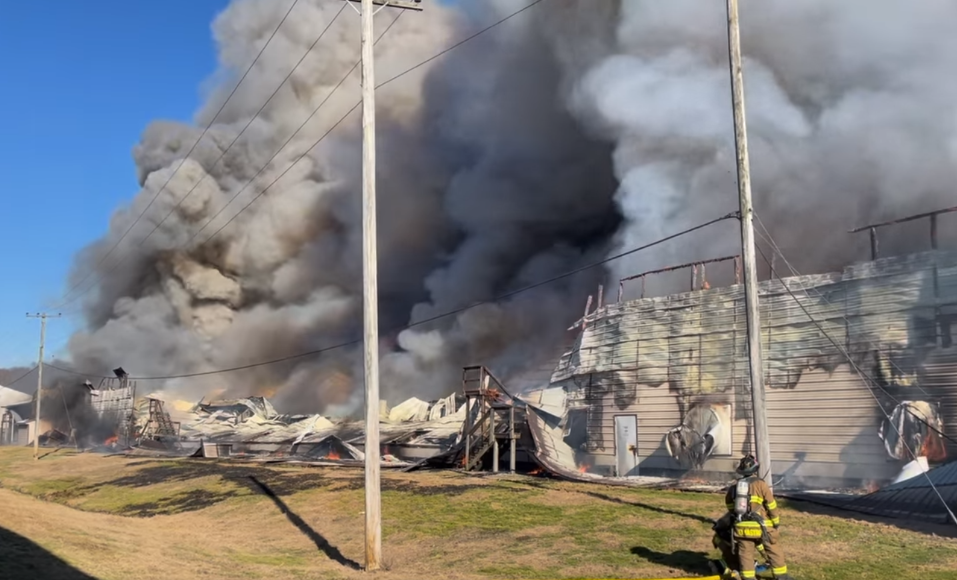 A massive fire engulfed a large egg farm on Saturday. The huge blaze likely killed thousands of chickens, and is expected to exacerbate the current dilemma of skyrocketing egg prices.
Around 1 p.m. on Saturday, a three-alarm fire was reported at the Hillandale Farms property in Bozrah, Connecticut.
WSFB reported that a total of 21 fire departments responded to the three-alarm fire, and it took firefighters eight hours to put out the blaze.
Norwich Firefighters Local 892 said a two-story, 400-foot by 100-foot chicken coop was on fire.
The fire was so large that it could be seen from miles away.