Officials bust human smuggling operation on Detroit River involving several Metro Detroiters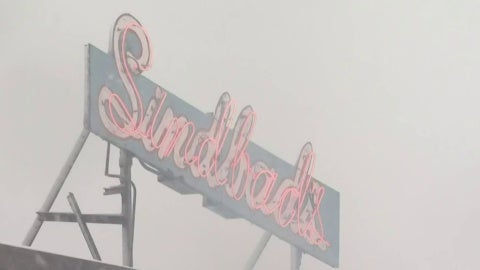 DETROIT – Federal prosecutors announced that they have busted a human smuggling operation on the Detroit River.
It involved men from Auburn Hils, Dearborn Heights and Warren utilizing a pontoon boat and a dock at the popular riverfront restaurant Sindbad's Restaurant and Marina. Officials say the smuggling originated from across the river.
After Sept. 11, 2001, signs were put up along the waterfront advising people to call Border Patrol if they see any suspicious activity, such as boats landing or passengers leaving late at night.
Last year, Border Patrol was flagged as a tritoon boat dropped off six people at Sindbad's. The investigation of the suspicious activity led the feds to an Auburn Hils nail salon VP's owned by Quang Dang Hoang. The complaint reported that Hoang ran a smuggling ring with Ho Sy Thong, who is not a United States citizen.
The complain reports both men had phones and took videos and pictures of the landing during the smuggling at Sindbad's — and pictures of Thongs paycheck from VPs given to the feds was all they needed to make their cage.
Below are the charges Hoang is facing:
Employment of an illegal citizen
https://www.clickondetroit.com/news/local/2023/01/26/officials-bust-human-smuggling-operation-on-detroit-river-involving-several-metro-detroiters/