Detroit woman helping stray dog finds decomposing body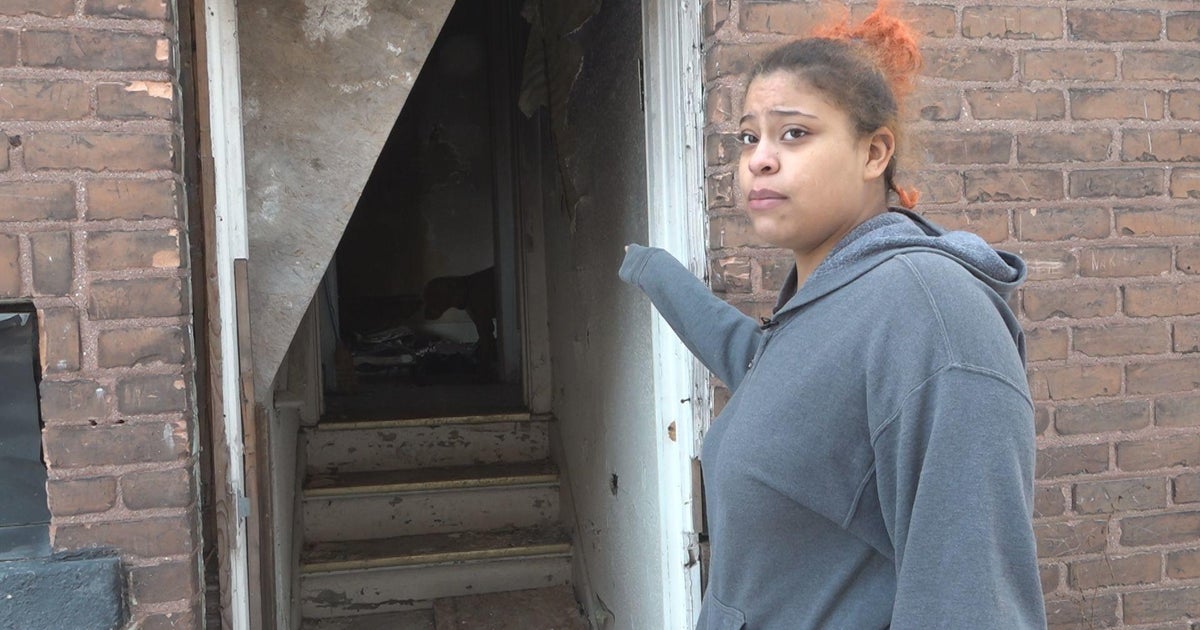 (CBS DETROIT) – A Detroit woman won't soon forget what she saw inside an abandoned house on Monday.
Emily Brock is an animal lover, so she wasn't hesitant when she saw a stray dog dart into one of the abandoned houses near Lesure and Keeler Streets.
"I went to my house to get dog food," Brock said. "Came back, and she was gone. I went into the house where she's at. I stopped and seen it (sic)."
When the 19-year-old glanced down, she saw a foot on a mattress in the middle of the dining room.
"All I saw was one leg. But when I thought about it, I'm like, the dog could have been eating her because it was starving," Brock said
At the time, Brock was on the phone with her mother, who called 911.
"I got closer to see what it was. That's when I realized I'm like, OK, because I see the teeth. The cheek has been eaten," Brock said.
Detroit Police confirmed to CBS Detroit they found human remains, but the information is limited.
As far as gender and the cause of death. Police say that information will come from the medical examiner's office once they complete an autopsy.
The vacant house remains unboarded.
According to the City of Detroit, it isn't a land bank-owned property and isn't on any demolition list.
"I want these houses that are abandoned gone. So nothing like that can ever happen because I have siblings. I have two younger siblings, and if they would have saw it, they would have been especially traumatized. I don't want that for them. I don't want that for anybody," Brock said.
https://www.newsbreak.com/news/2901811066154/detroit-woman-helping-stray-dog-finds-decomposing-body