Woman Accused of Stabbing Boyfriend Who Urinated in Bed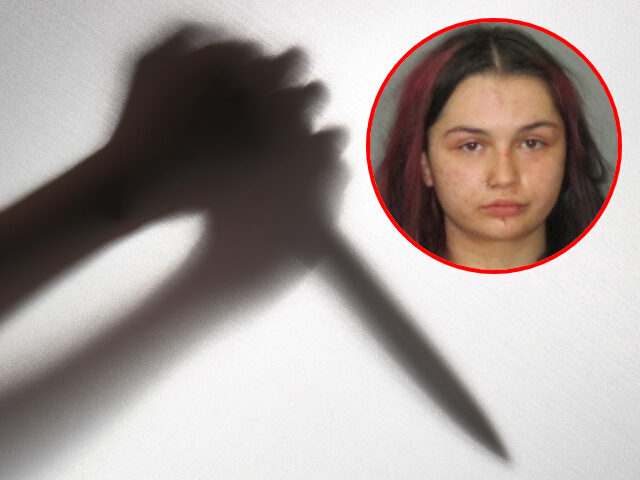 A 25-year-old woman allegedly stabbed her boyfriend Saturday after he urinated in the bed they shared, Louisiana authorities say.
Fox 11 reported Tuesday that Briana Lacost is charged with one count of attempted second-degree murder, per the East Baton Rouge Sheriff's Office.
A photo shows the suspect in the case:
Deputies eventually located a man in an emergency room who was suffering from a stab wound on his torso and a punctured lung.
The man claimed Lacost grew "extremely enraged" after he urinated on the bed while they were intoxicated, the outlet continued:
The boyfriend then said Lacost woke him up and staring hitting him. He tried to restrain her and then tried to physically get away from her. However, Lacost charged at him with a kitchen knife and stabbed him, according to documents.
During the investigation, Lacost reportedly told deputies the couple had planned on separating. On the night in question, she admitted she was upset after the boyfriend urinated on himself and "ripped" him out of bed leading to the physical altercation.
Meanwhile, the majority of voters lay blame at the feet of "woke politicians" for the crime wave sweeping President Joe Biden's (D) America, a poll from October shows.
Per the Harvard/Harris Poll, 64 percent of voters said woke politicians are responsible for growing crime, Breitbart News reported at the time.
A Convention of States Action/Trafalgar Group survey found most Americans felt safer two years ago when former President Donald Trump was leading the country, according to an article published in September.
"Most, 67.9 percent, said they do not feel as safe in America today as they did two years ago when Trump was in the White House," the report said.
According to the Fox article, the young woman reportedly claimed her boyfriend tried to choke her and that she tried to defend herself while they fought.
She also reportedly admitted to stabbing him before trying to render medical aid and transporting him to the hospital for treatment, the outlet noted.
Breitbart News has extensively covered other stabbing incidents that have occurred across the nation.
https://www.breitbart.com/crime/2023/01/20/deputies-woman-accused-of-stabbing-boyfriend-who-urinated-in-bed/