Egg smuggling into the US increases, border authorities report amid soaring inflation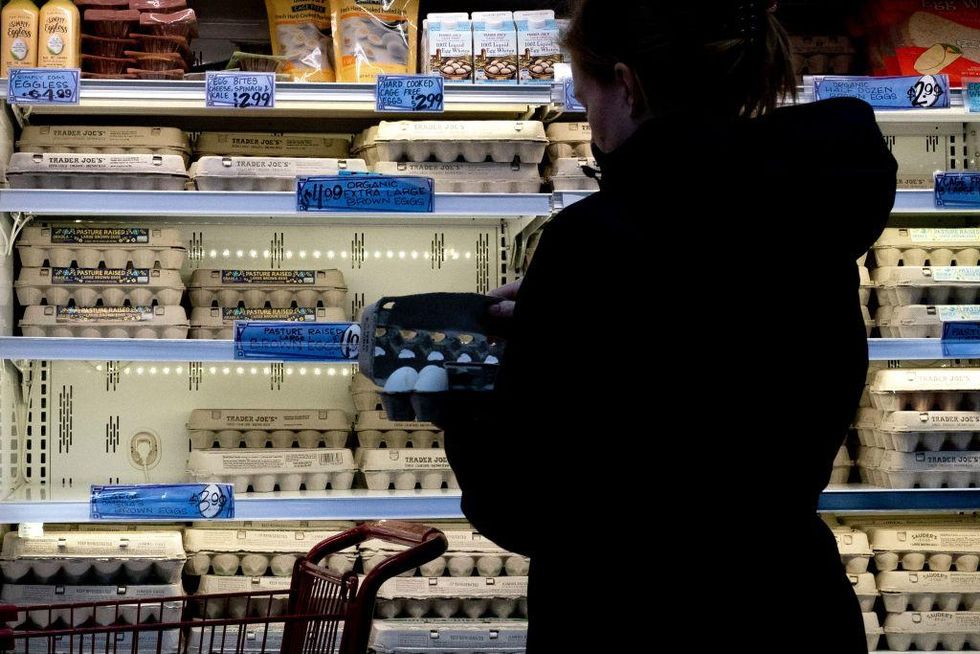 U.S. Customs and Border Protection recently announced a rise in egg smuggling into the country amid soaring poultry costs and inflation.
According to CBP's reports, egg products and poultry seizures at the southern border were up 108% from October 1 to December 31 last year. The Economic Research Service of the U.S. Department of Agriculture noted that during that same period, the price of a dozen eggs increased from $3.50 to $5.30 due to an avian flu outbreak that forced farmers to put down 43 million chickens.
In December, Arizona, Nevada, and New Mexico saw the country's most significant egg price hikes, with the cost of a dozen eggs increasing over 64%, Datasembly reported. Oregon, California, and Washington experienced an 18% increase during that same period.
The Bureau of Labor Statistics reported that in December 2021, the average cost of a carton of a dozen eggs was $1.79, compared to $4.25 in December 2022 – a 137% increase.
The director of field operations for CBP's San Diego field office, Jennifer De La O, posted on Twitter earlier this week about the increase of eggs seized at the border.
"The San Diego Field Office has recently noticed an increase in the number of eggs intercepted at our ports of entry. As a reminder, uncooked eggs are prohibited entry from Mexico into the U.S. Failure to declare agriculture items can result in penalties of up to $10,000," De La O wrote.
With rampant drug smuggling and a migrant crisis at the open southern border, De La O's Twitter post led some users to question CBP's priorities.
According to CBP, uncooked eggs are prohibited from entering the U.S. from Mexico because of the risk of bird flu and Newcastle Disease. As a result, eggs seized at the border are incinerated.
CBP supervisory agriculture specialist Charles Payne told Border Report that egg smuggling had become common amid skyrocketing poultry prices.
"My advice is, don't bring them over," Payne said. "If you fail to declare them or try to smuggle them, you face civil penalties."
Payne added that the $10,000 penalty De La O mentioned is typically meant for undeclared illegal commercial shipments, not individuals. According to Payne, individuals who attempt to smuggle a modest number of eggs into the U.S. will likely face civil penalties closer to $300.
"The advantage of declaring it is, we will pick it up with no penalty issued. If you fail to declare it or if you attempt to smuggle it, there's going to be a penalty," he said.
https://www.theblaze.com/news/egg-smuggling-into-the-us-increases-border-authorities-report-amid-soaring-inflation