WATCH: 'Who's interested in knowing my daughter's sexual orientation?!' Father unleashes on school board about sexual content in books for 7-year-olds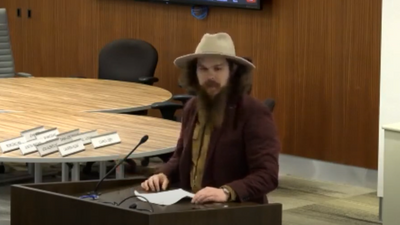 A father attended a school board meeting recently to confront educators regarding sexual content found in a book that he says is available to his daughter, age 7.
David Todor, whose daughter attends a school in the Waterloo Region District, in Waterloo, Ontario, Canada, read passages from a book called "The Bluest Eye," a national best-seller readily available on Amazon.
"I can assure you this book has been approved, and it's accessible to my daughter, the one that's seven years old by the way … this book is approved … for grade four to five reading level," the father remarked to the board of trustees.
"He could have been an active homosexual but lacked the courage, beastiality did not occur to him, and sodomy was quite out of the question for he did not experience sustained erections and could not endure the thought of somebody else's," the parent read.
"Who's interested in knowing and affirming, celebrating, my daughter's sexual orientation?! Why is the school board facilitating child abuse and has these books available in the library?" the father asked.
A further excerpt from the book can be read here.
The book, which the father alleges is approved for grades four to five, is recommended for ages 15 and up by several different sets of reviews on the website Common Sense Media.