Help! My Cousin Wants a Free Honeymoon at My Ski Condo. I Didn't Even Get a Wedding Invite.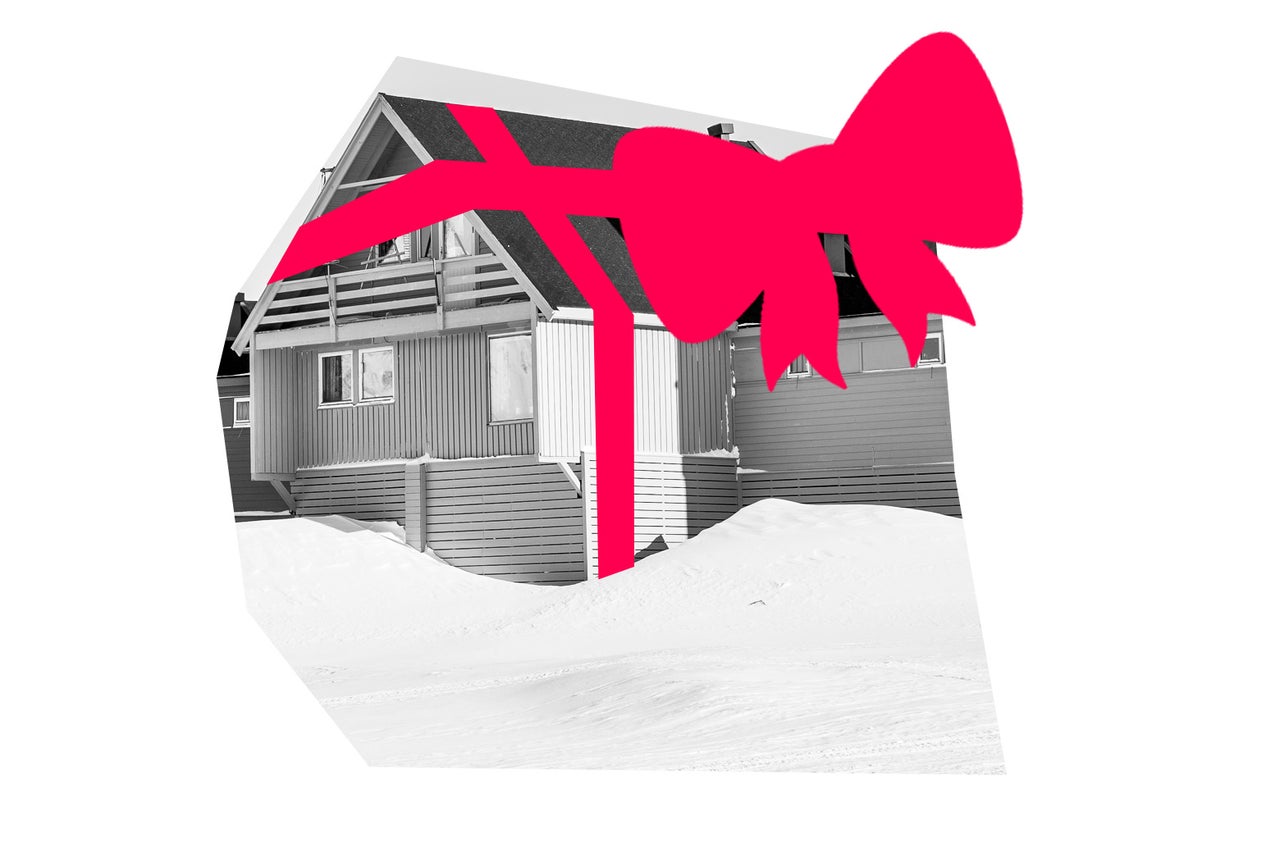 BY DAN KOIS
Dear Prudence,
My only cousin and I were close as kids but rarely saw each other once we were out of our teens. When she got married two years ago, my husband and I didn't make the cut on the guest list (she was invited to mine). I wouldn't have been able to go between work and travel expenses, but I took it as an indication of the state of our relationship or lack thereof.
My husband's parents have both a summer house and a ski condo that they didn't want to sell but were tired of the upkeep. They gave the properties to my husband and me. We are in the process of updating the properties and renting them out. My uncle is a contractor by trade. His wife isn't a professional designer but could be. She has exquisite taste. They both spent a week at both properties free and gave us a rundown on what we would need to do. I guess word got around.
My cousin started texting me. She made it sound like she wanted to reconnect, but then she mentioned the ski condo and "joked" that she and her husband never got their honeymoon because of the pandemic so I should let them use it as a belated wedding gift. I "joked" back that no wedding invite, no gift, them the rules. She left the text on read and never responded back.
I figured that was the end of it. Only my cousin went crying to her mom and my aunt went on the warpath. She called and berated my mom, my uncle, and my grandparents over my "self-serving" attitude. It was fine of me to use my uncle and his wife for my own selfish needs but god forbid that I do a kindness to my only cousin. Apparently, she has been dealing with mental issues and her husband has a chronic health problem. None of this I knew.
My uncle and aunt got into it. My aunt and mom got into it. My grandparents are in a tizzy. And apparently, a lot of old family drama got brought up in the wake of this. My question is what do I do from here? If my cousin had straight up asked to use the ski condo and was honest I would have offered her some dates that hadn't been booked. But this is another level of entitlement. My husband is firmly in this is my family so we go on my lead.
—Cousin Confusion
https://slate.com/human-interest/2023/01/cousin-free-honeymoon-dear-prudence-advice.html