Alabama vs. Kansas State score, takeaways: Bryce Young stars as No. 5 Tide rout No. 9 Wildcats in Sugar Bowl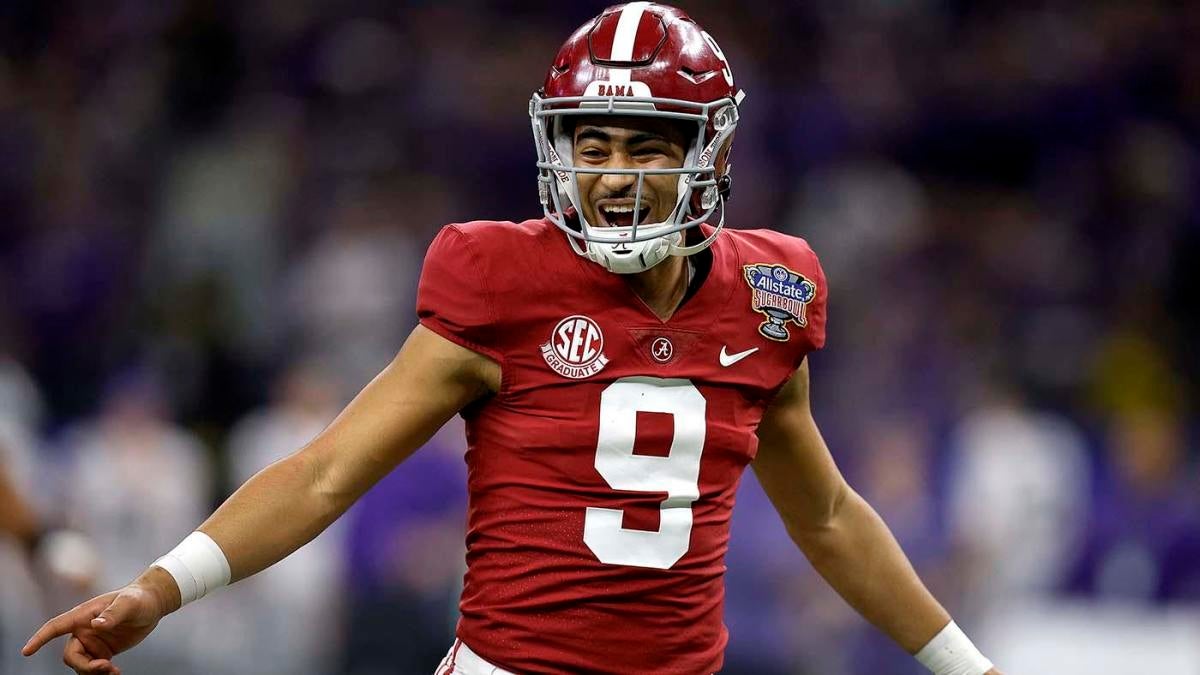 No. 5 Alabama used a monster third-quarter effort from quarterback Bryce Young to cruise past No. 9 Kansas State 45-20 in the Sugar Bowl. Young threw for 321 yards and five touchdowns — an Alabama program record in a bowl game — in what will likely be his final college football game as the Tide clinched a 12th straight season with at least 11 wins under Nick Saban.
Kansas State led 10-0 early and had an opportunity to take a lead into halftime, but the Wildcats were stopped at the goal line with under a minute left in the second quarter before Young orchestrated a dynamic touchdown drive to score a touchdown with 10 seconds remaining in the period. The score helped key 21 unanswered points over the next three minutes of game time, including passes of 12 and 32 yards from Young.
The Crimson Tide went on a 28-3 run between the second and third quarters, and one score included a 47-yard touchdown pass from Young to Kobe Prentice with just one second remaining in the third period. Young's five passing touchdowns trails only former Ohio State quarterback Justin Fields for the most in Sugar Bowl history.
Kansas State running back Deuce Vaughn had 133 yards rushing, including an 88-yard touchdown, before going out with an apparent injury. Quarterback Will Howard posted 210 yards passing but threw a pair of backbreaking interceptions. Jermaine Burton led the way with 87 yards receiving and a touchdown for Alabama.
A fitting sendoff
Young became the first Alabama quarterback to ever win the Heisman Trophy in 2021. He maintained the same level of unbelievable performance in 2022, single-handedly dragging the Tide to multiple wins. However, the Sugar Bowl was one of his finest efforts as Young pulled out all the stops in his final college football game.
Young completed 15 of 21 passes for 321 yards and five touchdowns, all five of which were to different receivers. In fact, tight end Cameron Latu was the only Crimson Tide pass catcher with more than three receptions as Young kept the defense completely on its heels.
Despite starting just two seasons for Alabama, Young finishes second in program history with more than 8,300 yards passing and 80 touchdowns. Young now goes on to the NFL Draft, where he should be a serious contender to be the No. 1 overall pick. Young will go down a true all-time great in college football.
Middle eight
Coaches harp on taking advantage of situational football, and Alabama's victory in the middle eight minutes of the game swung the result. Kansas State coach Chris Klieman was aggressive in the red zone, going for it on fourth down multiple times, including at the 2-yard line. Later, he took a timeout to try and get the ball back in the half.
Alabama used that extra opportunity to score a quick touchdown at the end of the half. After Klieman attempted an onside kick to start the half, Alabama converted the short field into another touchdown. From there, the game was all but over.
The Crimson Tide were the better team, but Kansas State shot its defense in the foot on multiple occasions by granting Alabama short fields. Alabama's mastery of situational football ultimately turned a tight game into a blowout over the course of just minutes.
Young players emerge
One of the most fun parts of bowl season is seeing young players get their first opportunities after 15 practices, and the Sugar Bowl provided a preview of 2023. Alabama receivers Kobe Prentice and Isaiah Bond are both young players who scored receiving touchdowns. Freshman running back Jamarion Miller showed impressive speed. Defensive lineman Jaheim Oatis showed promise.
For Kansas State, backup running back DJ Giddens ran wild on just nine carries while tight end Ben Sinnott flashed big play potential. Freshman safety VJ Payne led the team in tackles and added a sack for his efforts. Both of these teams should still have plenty of special pieces heading into next season.
🏆🏆🏆🏆 pic.twitter.com/3nDwNsstLz

— Alabama Football (@AlabamaFTBL) December 31, 2022
https://www.cbssports.com/college-football/news/alabama-vs-kansas-state-score-takeaways-bryce-young-stars-as-no-5-tide-rout-no-9-wildcats-in-sugar-bowl/live/amp/