Ex-911 dispatcher intentionally set dozens of fires 'to give the boys something to do,' feds say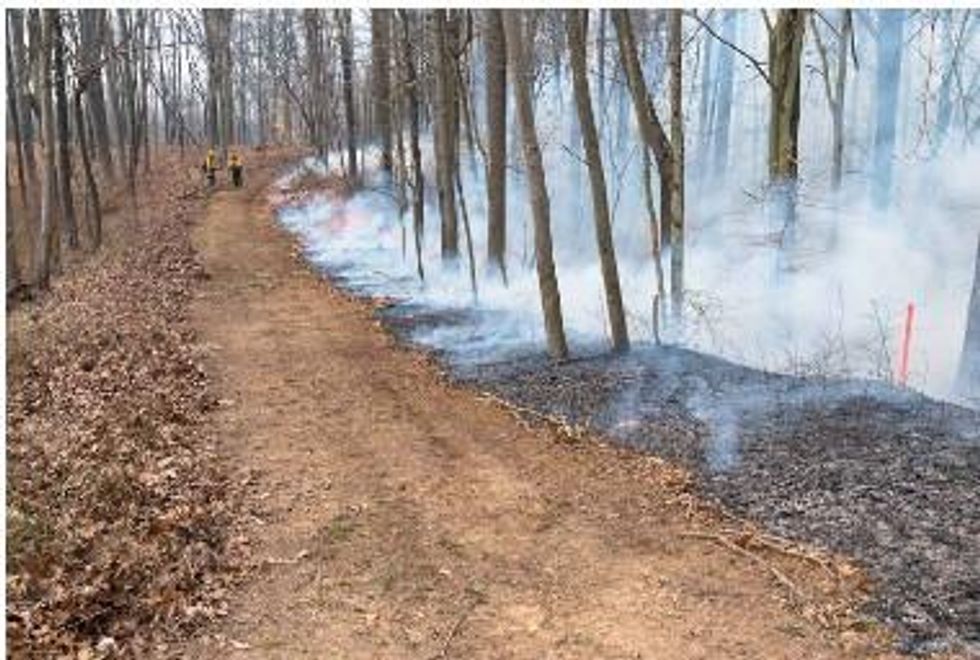 A former 911 dispatcher with a volunteer fire department in Ohio has allegedly admitted to starting at least 24 fires in the area because he wanted to keep his co-workers busy.
According to a criminal complaint released on Tuesday from the U.S. District Court for the Southern District of Ohio, James Bartles, 50, has admitted to setting at least 24 fires in Wayne National Forest — nearly 250,000 acres of federal land located about 80 miles southeast of Columbus — within the last year.
Reports indicate that there have been about 40 suspicious fires in WNF since last spring. Investigators first began to suspect Bartles, described as "an administrator at Greenfield Township Volunteer Fire Department," in April when he "discovered an unreported fire" at around 12:30 a.m. Then six months later, a natural resource officer reportedly spotted Bartles' pickup truck in the vicinity of a fire that was reported about an hour later. Bartles resigned from the department on November 8, and within days of his resignation, at least 17 suspicious fires broke out in WNF, the complaint alleges.
On December 8, investigators interviewed Bartles in connection with the apparent arsons. During that interview, Bartles confessed to lighting the fires "to give the boys something to do and to distract himself from depression," the complaint states.
Bartles' mental health history is not known. He ran for financial officer of Greenfield Township in 2007 and lost.
When asked, Bartles claimed responsibility for 26 fires identified on a map but denied responsibility for nine others, the complaint claims. Data gathered from a so-called "infotainment system," believed to be a tracking device, placed on Bartles' truck on an unknown date suggests that he is responsible for at least 24 fires. A witness also saw Bartles' vehicle "in the vicinity of multiple fire starts," the complaint states.
Bartles has been charged with "timber set afire," the name federal law uses for arson. However, it is unclear how many counts of timber set afire he faces. The crime carries a maximum sentence of five years.
It is unclear when Bartles first joined the department.
https://www.theblaze.com/news/ex-911-dispatcher-intentionally-set-dozens-of-fires-to-give-the-boys-something-to-do-feds-say
About Post Author