Former Hooters waitress, charged with first-degree murder, offers to pay bond with money she earned on OnlyFans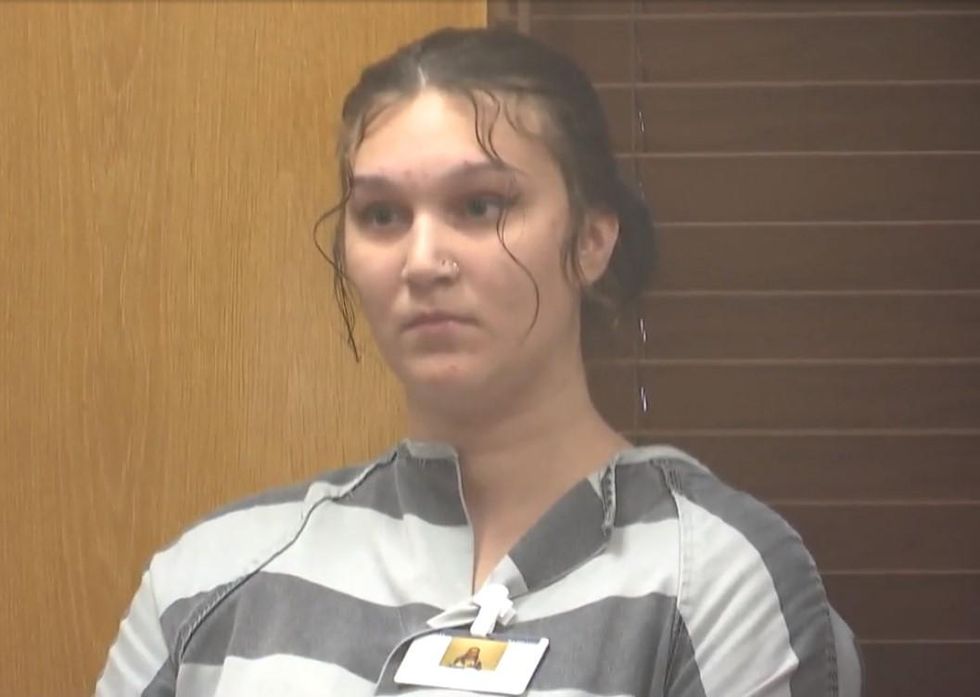 A former Hooters waitress in Texas, charged with first-degree murder, has requested a judge lower her bond amount so that she can try and cover the cost with the money she has earned on OnlyFans.
On Friday, Ashley Esselborn, 21, asked 30th District Judge Jeff McKnight to reduce her bond from $100,000 to $50,000, claiming she could probably cover that threshold using money she has amassed on her X-rated OnlyFans account. Reports claim that Esselborn charged subscribers $12 a month for her content and has $8,000 currently in her account. OnlyFans has frozen those assets, but Esselborn told Judge McKnight that she has been in touch with the OnlyFans corporate office to have those assets released to her.
McKnight ultimately refused the request for reduced bond. He had already reduced Esselborn's bond once before, dropping it by 90% — from $1 million down to $100,000 — back in July.
The accusations leveled at Esselborn are horrific. According to prosecutors, Esselborn actively cheered as her boyfriend, William Bell, and associates Payton Collier and Ronnie Lang brutally beat 23-year-old Zachary Wood to death inside his Wichita Falls home back in May. The assailants supposedly used their fists, feet, and even a baseball bat in the attack, reports claim, because they believed that Wood had stolen drugs and cash from them while they were staying at his residence. Prosecutors have characterized Wood's death as "a massive bloodletting event." All four suspects were charged with first-degree murder.
Esselborn has admitted to disposing of various "bloody items" in connection to the case, but she denied ever physically striking Wood, police said. Collier seemed to corroborate Esselborn's story, allegedly telling police that, while Esselborn was present during the attack and taunted Wood and demanded he tell them where he put the stash of drugs and money he stole, she did not actually participate in the beating itself. However, another witness claimed that, after the alleged murder, she overheard Esselborn bragging on the phone that she had not been arrested, even though she "put hands" on Wood that night.
In September, Lang,18, pled guilty to murder and was sentenced to 50 years behind bars. Bell, 28, is currently free on $200,000 bond, while both Collier, 27, and Esselborn remain in custody pending trial. Collier's bond has been set at $500,000.
https://www.theblaze.com/news/former-hooters-waitress-charged-with-first-degree-murder-offers-to-pay-bond-with-money-she-earned-on-onlyfans