'We left a Marine?!! Hell nah': Dallas Cowboys star rips Biden over Brittney Griner prisoner swap — then caves, apologizes after leftists pounce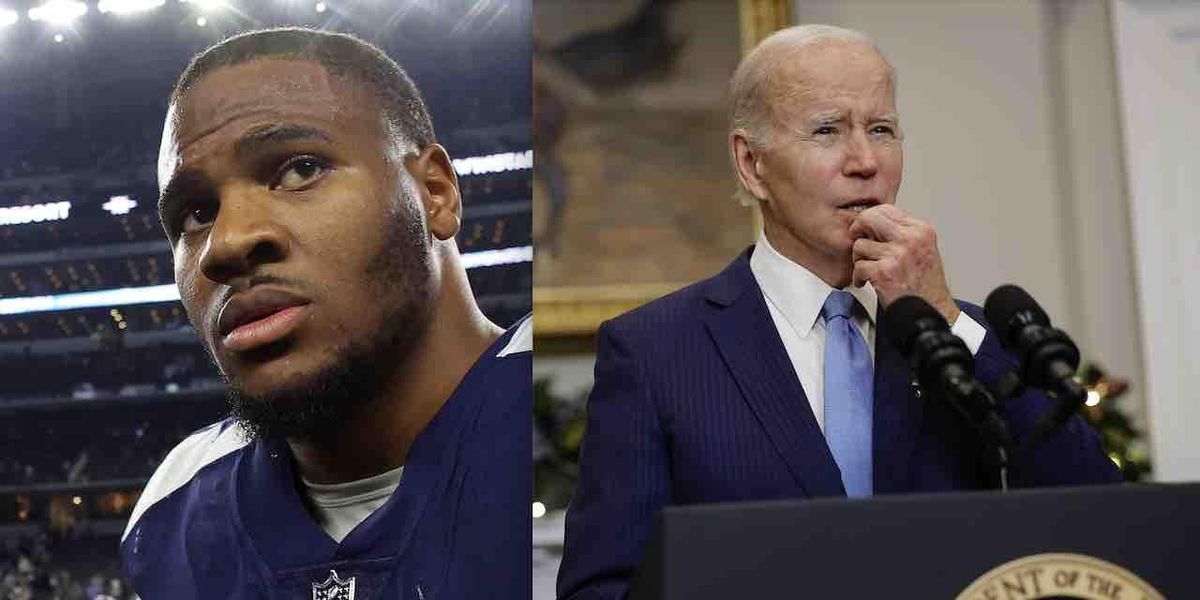 Dallas Cowboys star linebacker Micah Parsons — the 2021 first-round pick for America's Team — on Thursday morning blasted President Joe Biden over what Parsons saw as a shortsighted prisoner swap that got U.S. women's basketball player Brittney Griner released from a Russian penal colony.
But within hours — after leftists tore into him for attacking their beloved commander-in-chief — Parsons was caving, apologizing, and walking back just about everything.
What happened?
Parsons found out that ex-Marine Paul Whelan — convicted in 2020 of spying and sentenced to 16 years in maximum-security Russian prison — wasn't part of the swap, and the Cowboys' defensive leader was not happy.
"Wait nah!! We left a marine?!! Hell nah," Parsons tweeted.
Whelan has denied all charges, and talks about his release allegedly were continuing.
Parsons also tweeted that Biden wouldn't get his vote despite the announcement of Griner's release:
Image source: Twitter
But that tweet was soon deleted.
Leftists jump into the fray; Parsons caves
Leftists get bent out of shape when Twitter users with big platforms — and who should be on board with left-wing policies, like professional athletes — fail to toe the company line. They were similarly disturbed with Parsons, and soon enough he was walking back his complaints and apologizing.
He started by expressing support for Griner and saying it's "crazy" that Biden wasn't also bringing back Whelen. Parsons added that while he's no supporter of former President Donald Trump, he has no love for Biden, either: