Shocking new report claims Canada has EUTHANIZED 10,000 citizens in 2021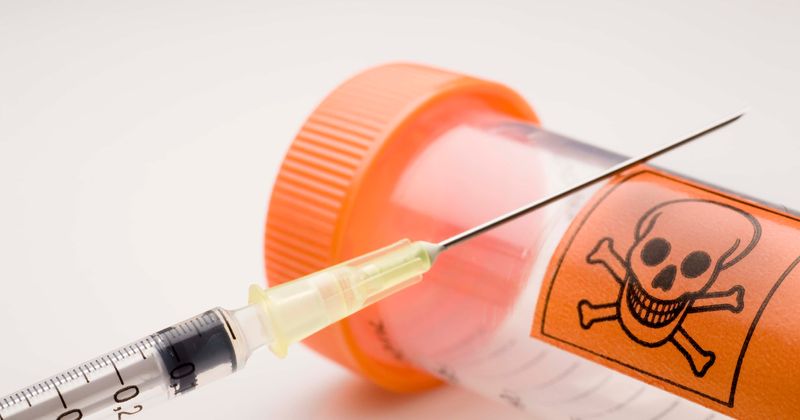 DORVAL, CANADA: Euthanasia legalization in Canada is a growing issue. More than 10,000 people in this country chose euthanasia to end their lives in 2021 alone. This represents more than 3% of all deaths that occur in Canada each year. In March 2023, after four months, the law will also let mentally ill persons end their lives.
American support of the practice has been rising for decades amid growing concern that legalized suicide is a cliff toward a catastrophic devaluation of human existence. Despite having the laxest euthanasia laws in the world, Canada, a nation that reportedly calls itself tolerant, open-minded, and liberal, has experienced some very awful outcomes, as reported by Daily Mail.
A mind-blowing account of a Canadian army veteran and Paralympian Christine Gauthier receiving an unusual option after a five-year, frustrating struggle to get a stairlift for her home broke the news only last week. In 2019, a Canadian spokesperson told her that the state would assist her in taking her own life if her circumstances were so dire and she was so "desperate." The paraplegic former army soldier testified before Canadian MPs, stating, "I have a letter saying that if you're so desperate, madam, we can offer you MAiD, medical assistance in dying," as cited by Daily Mail. Gauthier, who had a back injury in a freak accident in 1989, represented Canada at both the Invictus Games and the Rio 2016 Paralympics.
She is a gold medal-winning para-canoeist and won a silver medal while competing for Canada's women's ice sled hockey team despite being restricted to a wheelchair due to a musculoskeletal condition that affects her legs, backs, and hips. It was reported that three additional disabled army officials received the same device. Ms Gauthier claimed that she recently wrote to Canadian Prime Minister Justin Trudeau to express her worries about it. Despite his government's admission that her situation was not unusual, Trudeau referred to what occurred to her as "absolutely unacceptable." Canadian police have been made aware of about five cases of military veterans who were allegedly offered assisted suicide, and officials urged anyone else who has experienced the same procedure to come forward.
In another instance, Alan Nichols, a 61-year-old British Columbian with a history of mental health problems and other medical conditions, none of which were life-threatening, was hospitalized in 2019 due to concerns he would be suicidal. Within a month of entering the hospital, he had made a request to be put to death, despite having requested his brother Gary to "bust him out" as quickly as possible. He gave just one medical issue—hearing loss—as the cause, but his keepers were satisfied, and he was put to death. Gary, Alan's brother, claimed that "Alan was basically put to death," as reported by the news outlet.
According to Erin Smith, Rod McNeill, age 71, visited a hospital in Ontario after falling. He was put to death a month later. She claims that the alleged negligent doctors never even obtained his personal doctor's medical data. After that, he was put to death for a diagnosis that an autopsy revealed he didn't have: end-stage chronic obstructive pulmonary disease, she claimed, as per the news outlet.
The mother of a 25-year-old cerebral palsy patient named Sheila Elson claims a hospital doctor in Newfoundland did advise her that considering death would be "selfish." Patient Roger Foley, who has a degenerative brain condition, secretly filmed hospital workers in London, Ontario, discussing euthanasia. According to a tape, the hospital's director of ethics informed Foley that keeping him in the hospital would cost "north of $1,500 a day," adding, "My piece of this was to talk to you, (to see) if you had an interest in assisted dying." Although Mr Foley claimed he had never before brought up euthanasia, the hospital insisted that doing so is not prohibited.  These scathing records were discovered during an investigation by the Associated Press, and nearly every other week has seen new scandal surrounding Canada's right-to-die policy. This new evidence also shows that a practice that was once allegedly destined as the last resort for only the most untreatable and terminal diseases is alarmingly uncontrollable.
https://meaww.com/beware-america-canada-liberal-euthanasia-law-claimed-10000-citizens-lives-via-assisted-suicides-2021