Help! My Husband Is Too Much of a Feminist When It Comes to Raising Our Daughters.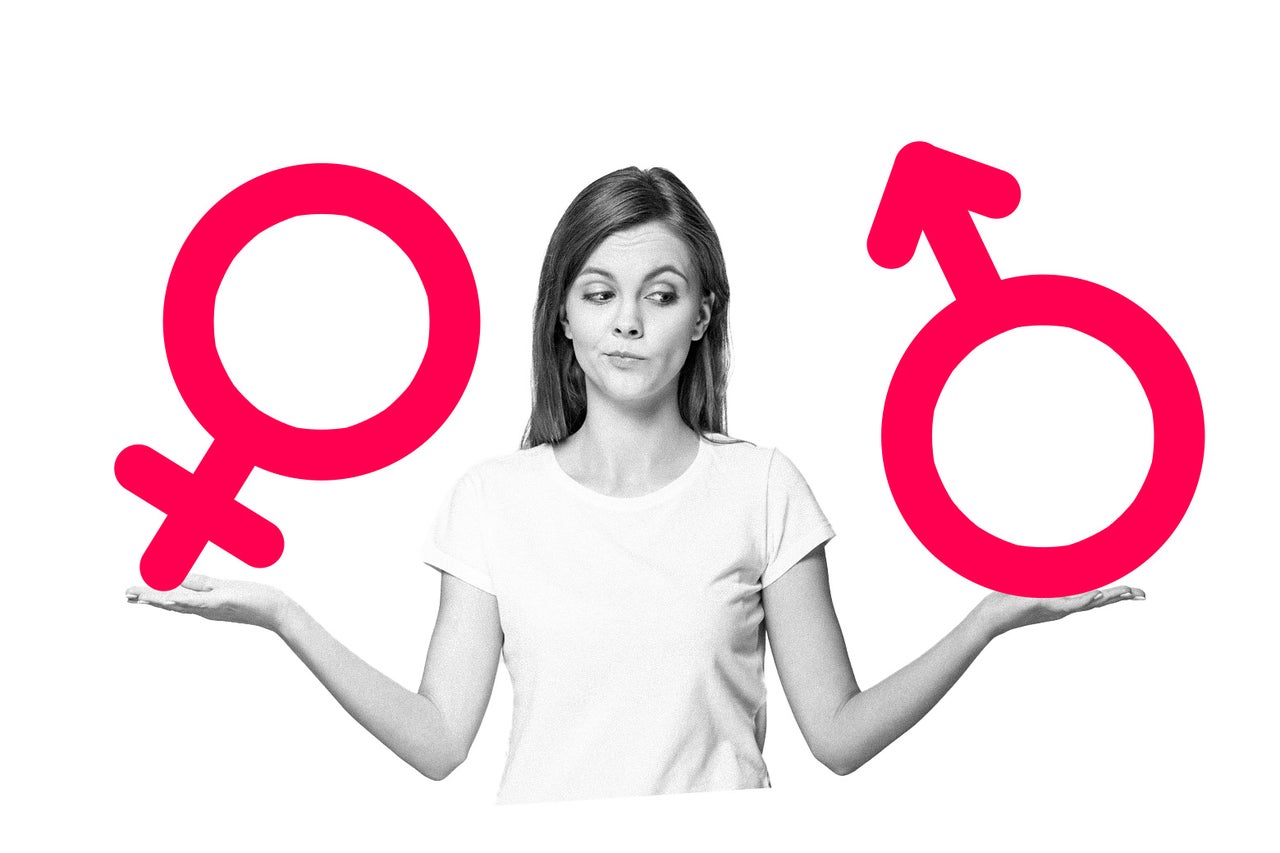 My husband of 15 years has had a pretty hard time with not having great men in his life. His father used to hit him, his siblings, and his mother. His sister and her toddler were killed by her boyfriend. And his high school girlfriend killed herself after admitting to my husband that her grandfather had been raping her for years. When we first met, I loved dating a man who was so involved in women's issues but now I feel it is too much. I'm a woman who has had great male role models in my life, my dad, my brother, my uncle, my teachers, my granddads, etc. I know how amazing men are and how much good they can do.
My husband is caught up on the idea that masculinity does more harm than good and should be treated as dangerous, which I feel is a big leap. We have four kids, boy/girl twins (11), then a 9-year-old boy, and a 6-year-old girl. My husband has done a lot of "research" and has come back to me with studies showing girls do better in single-gender schools but boys do better in coed schools. He believes all-girls schools give girls a chance to thrive in a classroom where teachers aren't being distracted by the class clowns (normally boys) and can speak up more. He also reckons boy schools enforce toxic cultures and sexism and research has shown boys learn better with girls in the environment.
Our two girls are currently enrolled in a single-gender private school ($20,000 a year each) while our boys are enrolled in our local public school (we live in a great area and the public school is state of the art, I would be happy to send all four kids there). So my husband is spending $40,000 a year on private school. Then on top of that is sports. Our husband won't let the boys play sports. He says all-boy sports clubs are a cesspool of bad behavior. So our sons do piano lessons, after-school dance lessons (ballet and jazz), and art club—just like our daughters. Our daughters picked them and now they all do it. The boys don't seem to really mind the art, music, and dance lessons, but I would love them to be given free choice like the girls.
But these are the only issues in our marriage. Our sex life is great, we have an awesome shared social life, and my husband does far more than most of my friend's husbands in terms of cooking, cleaning, and very hands-on parenting. My husband works full time and I don't work anymore, due to a serious back injury when I was pregnant with our youngest. But I wouldn't say I'm a "housewife" (credit to my husband) as I can't do much cooking or cleaning because of my back, he does most of it. I know I'm blessed—my husband earns more than enough that my back injury hasn't crippled like it would other families financially and he is a good dad who does honestly love and adore our sons.
 -Battle of the Sexes
https://slate.com/human-interest/2022/12/husband-feminist-daughters-dear-prudence-advice.html
About Post Author