WATCH: Mom Grabs, Throws Raccoon Attacking Screaming Child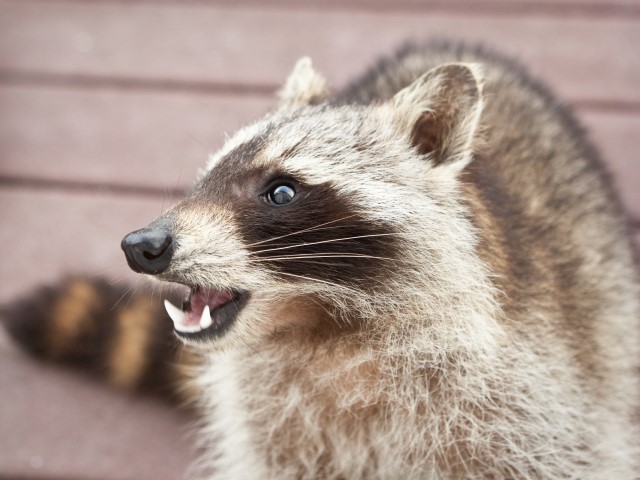 A raccoon attacked a little girl in Ashford, Connecticut, on Friday, but her mother quickly came to the rescue.
An outdoor camera showed the animal attached to the child's leg as she screamed in terror and tried to throw it off of her, Fox 61 reported.
However, her mother rushed over and grabbed the raccoon by the scruff of its neck. She held the child and the animal in the air for several moments until she was able to push the girl inside to safety.
The woman tried to throw the animal into the yard but was initially unsuccessful and yelled to others nearby, "It's a rabid raccoon! Get in the house!"
The raccoon hissed and appeared to grab at the woman's hands as she maintained her grip on its neck. Moments later, she tossed it into the yard where it rolled over a few times then crawled out of sight.
The family later told social media followers they would be getting tested for rabies after the "unprovoked raccoon attack."