'In Dis Cell': Inmates convicted of violent crimes reportedly shoot rap video inside Michigan prison, post it to YouTube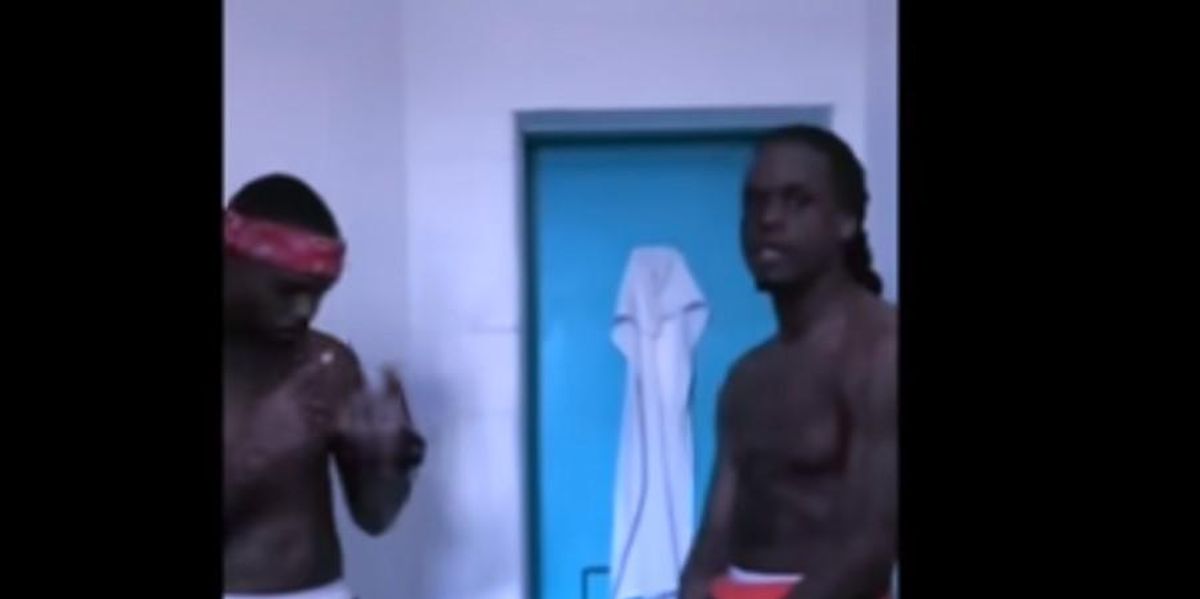 Perhaps doing hard time sparked the creative juices of two Michigan inmates, who have recently been accused of filming a rap video from their prison cell and posting the video to YouTube for all the world to enjoy.
Guards at the Macomb Correctional Facility in Lenox Township, Michigan, about 40 miles northeast of Detroit, claimed that during a routine inspection earlier this month, they discovered a YouTube link written on a piece of paper. When officials went to the link online, they discovered a crude rap video filmed within a Macomb Correctional cell.
The video itself was posted to YouTube on November 3 and discovered by prison guards about a week later, though investigators believe it was actually shot sometime in September.
The names of the two inmates allegedly featured in the video, aptly titled "In Dis Cell," have not been released. However, guards had no difficulty identifying them since the men took no pains to conceal their faces or body tattoos.
They also apparently did not bother to tidy up their cell before recording.
The Michigan Department of Corrections has confirmed that both cellmates are behind bars for violent offenses: one for second-degree murder and the other for armed robbery. One of them also has two recorded instances of possessing contraband during a stay at Muskegon Correctional Facility.
The MDOC claimed that both aspiring rap stars have since been placed in segregation and face other internal consequences for filming the video. As they and their fellow inmates likely know, cell phones are strictly forbidden in prison.
MDOC spokesman Chris Gautz reiterated that contraband like cell phones can be quite dangerous for inmates and for those living on the outside.
"You can make rap videos with them, that's one thing you can do with a contraband cell phone," Gautz said. "But you can also effectuate an escape, you could put out a hit on another staff member, another prisoner, a member of the public. You could harass witnesses, you could intimidate your victims."
The sound on the video is out of sync and rather garbled, so much of the lyrical genius of "In Dis Cell" is sadly lost on listeners. However, one of the men clearly says, "I've got a lot to say. I've got to get this off my chest," and another line makes reference to a "lesson, like you were still in school."
The video also pans out the cell door window and shows guards, seemingly unaware that the inmates are filming them. Since one rapper also appears on camera with a cell phone in hand, there were at least two cell phones used in creating the video, which has already racked up 42,000 views and counting.
The men in the video and anyone responsible for supplying them with the cell phones will likely face charges, Gautz stated. The maximum penalty for such an offense is five years in a prison cell.
https://www.theblaze.com/news/in-dis-cell-inmates-convicted-of-violent-crimes-reportedly-shoot-rap-video-inside-michigan-prison-post-it-to-youtube